California is the business hub of America with a gross state product of 3 trillion dollars! Its population is around 39.5 million which is roughly 8% of America's population. The state of california is a world of opportunities, luck and ways to fulfill one's dreams and aspirations.
But this Golden State is also one of the toughest, most rigid and stringent states when it comes to gun laws. Although the Second Amendment Act allows each American to exercise their right to purchase a firearm from the age of 21, this gun-averse state makes things quite difficult and the filters and funnels that you need to go through are painfully discouraging, to say the least.
If you are a gun lover or a gun fanatic living in the state of California, you must be aware of gun laws that severely restrict the purchase and sale of assault weapons like rifles for sale in California, handguns San Diego and California shotguns. But don't worry, here's how you can make your firearm legal in California.
1. AK 47 Fixed Comp Mag Installation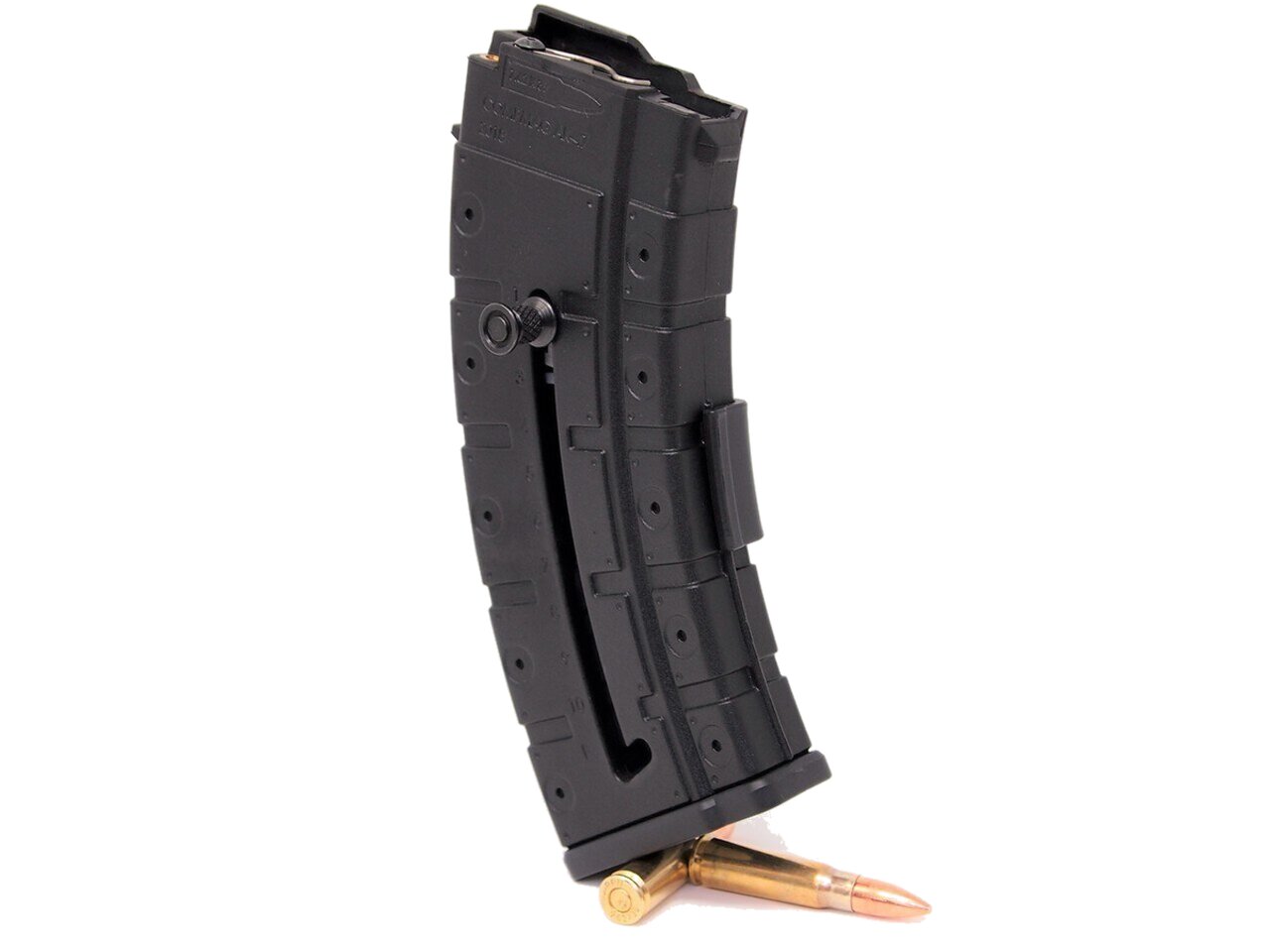 When it comes to owning a firearm, California Legal rifles are probably the most versatile and diverse in terms of their uses, range and affordability. A rifle is termed as an assault rifle which brings it under the radar of California strict gun laws.
If you have bought a rifle but now you need to convert it so that it's California compliant you can do it very easily with our services.
AK 47 is one of the oldest, most popular and in-demand rifles which means if you want to make it California legal then it either should have a 20 round fixed magazine with no accessories or it can have a detachable 10-round mag with special features.
If you're choosing the former then the AK 47 fixed Comp mag installation is the right option for you.
This installation will convert your rifle into California legal AK47 as it includes a AK 47 fixed comp magazine which is compatible with both milled and stamped receivers of AK 47 and AKM that gel well with double stacked magazines as well.
With this magazine installed you can go for all kinds of features that will take your gun game on the next level. For example you can opt for adding a pistol grip that will give you added grip and better hold, you can also go for a thumbhole stock that allows you more control over the gun and you can also choose to add a flash suppressor that gives you better concealment when a round is fired.
2. AR MagLock Gen 2 Installation Service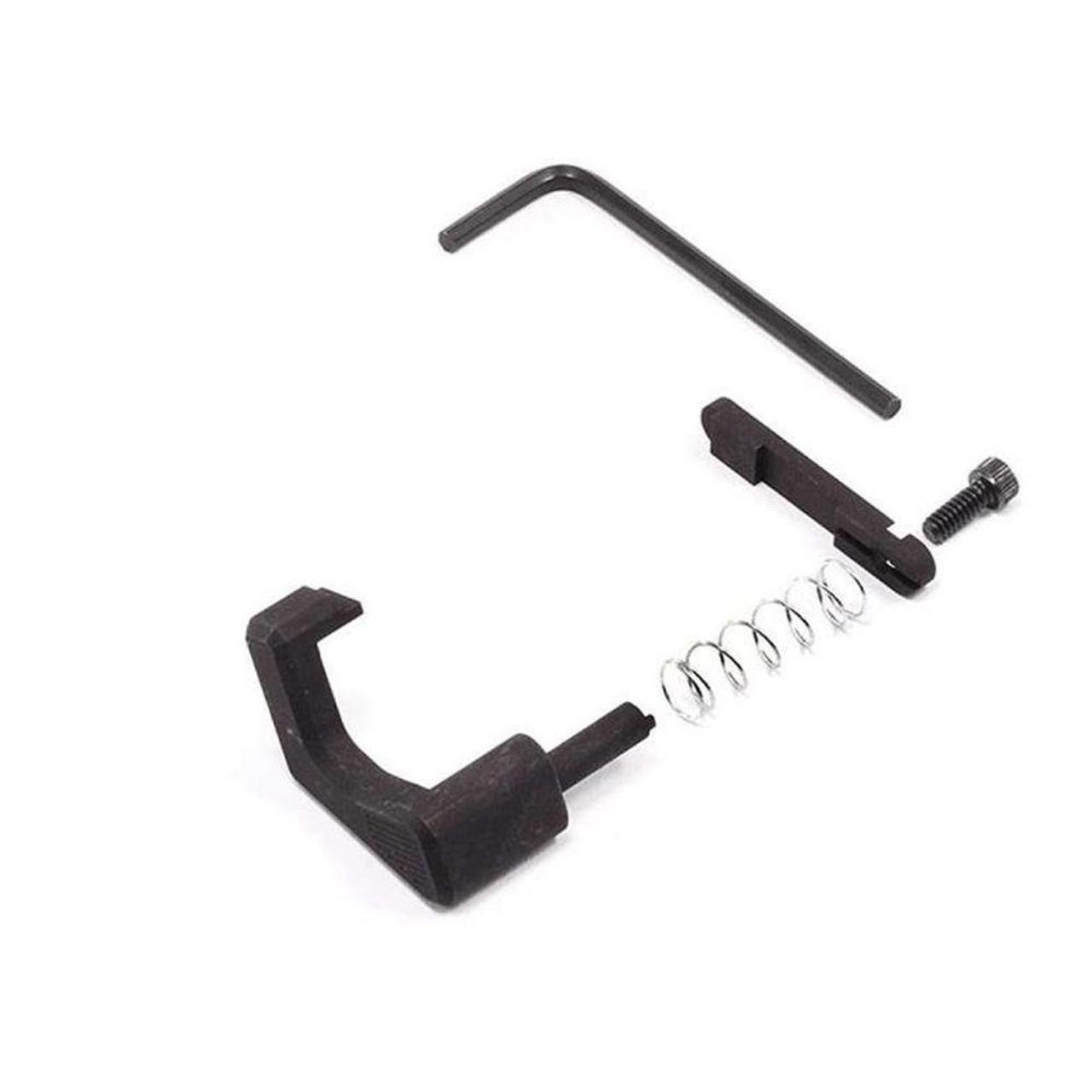 AR assault rifles are one of the most sought-after rifles which can be used for multiple purposes like home-defense, hunting, target shooting, tactical shooting and many others. But living in the state of California and wanting to own an AR rifle is something that doesn't sit well together.
So how can you make your AR15 rifle California compliant, well you can do that with AR MagLock Gen 2. The installation of this will make your AR15 in California legal AR15 with no issues at all.
An AR Maglock is basically a new and improved fixed magazine solution with dual pull pin functions that has minimum separation of the upper and lower receivers also known as actions. This installation will allow the shooter to re-insert the magazine back to the rifle much faster without while the upper or lower receivers are closed or open.
Choosing this Maglock is best as only this device has the ability of functioning or either way of receivers but other maglock can only function when the action is open. So if you are looking to get your AR15 assault rifle then get this maglock installed by WBT guns and get it registered in California as California legal AR15 magazines.
We offer this service on firearms that are bought form a third party or if it is already owned by you and just need some modification in order to get registered as a legal weapon.
3. AR15 Fixed Comp Mag Installation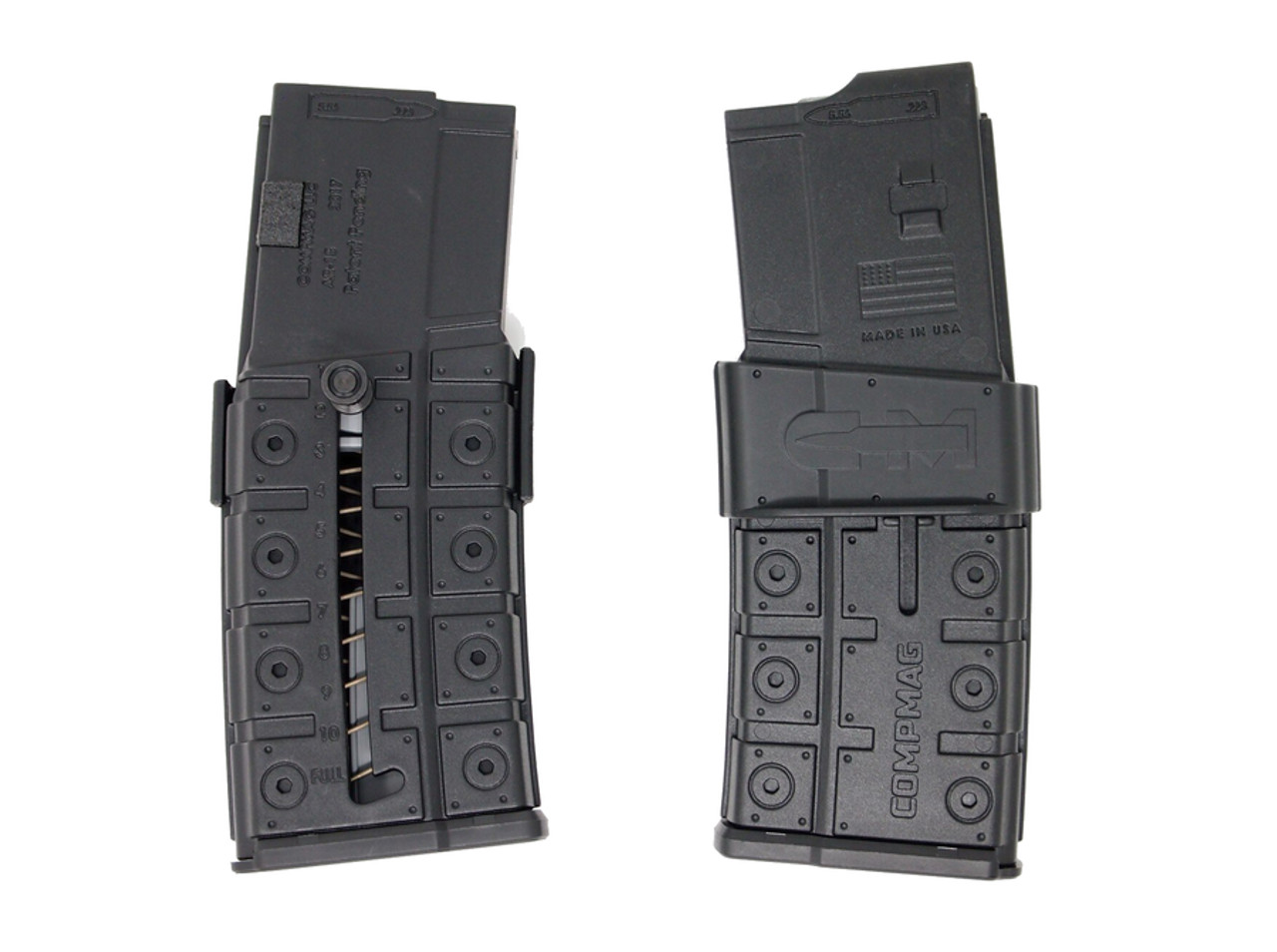 When it comes to being California compliant with your firearms, there is basically one thing that you need to dwell on- how fast can you load a new round to fire again.
In assault weapons like automatic guns, the shooter doesn't need to pull the trigger everytime or load the gun again and again so these guns are fully banned for local use but what about the semi-auto ones.
These too need some brakes and curbs as many mass shootings have seen semi-auto rifles rather than the auto ones. In order to curb the threat and ensure it's used for good intent, we need to either ensure that the magazine is fixed or if not fixed then it atleast takes some time to refill in.
The AR15 fixed Comp Mag is perfect for this purpose as it automatically locks in once you feed it to the firearm.
This can be attached or can also be permanently fixed to your California legal AR15 in a way that you can only remove it by disassembling the firearm action, significantly slowing down the reload and making sure it can't be used for mass shootings or notorious activities.
This also means you can enjoy various amazing features on your firearm with having a fixed magazine. These CA legal mags are not at all pricey but when installed to your firearm, they can make them usable without any legal trouble. Use our service of installation of the AR15 Comp Mag and enjoy your firearm experience to its fullest!
4. AR15/10 California Featureless Conversion (1 Feature)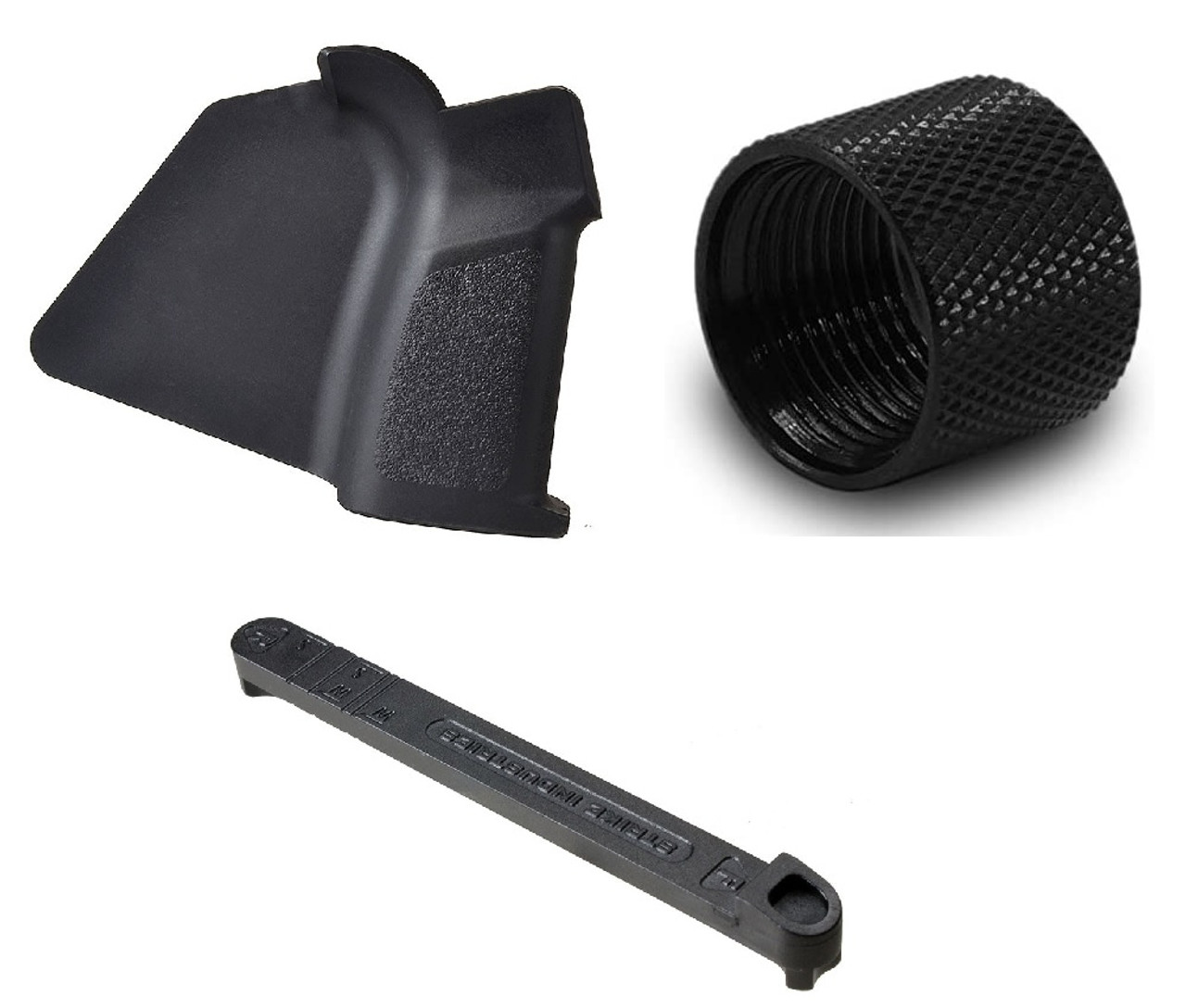 As mentioned earlier as well, the state of California wants to ensure the safety of its citizens by liberating them enough to protect themselves and their community, if needed but not to overpower them with firearms that can be more damaging than protective.
So in order to be acquiescent with the California state laws, you can go for a limited round of detachable CA legal mags with features or you can opt for a fixed California legal AR 15 magazines . But if you want to have to have detachable magazines with unlimited rounds you will have to make your rifle featureless.
A featureless rifle can't have any of these following add-ons along with a detachable magazine. Pistol grip, Folding stock, Grenade launcher, forward pistol grip, Flash suppressor and thumbhole stock.
So if you are new to California state laws and want to make your featured rifle featureless because you choose to have more than 10 rounds per magazine, we have you covered. WBT guns and other San Diego gun stores offer services that will make your rifle featureless.
This AR 10/15 conversion service is for converting any one of these features from your rifle. Like if you have astandard grip fin, blocked/pinned stock, removal of the flash hider and replacement with a thread protector.
Usually any semi-auto rifle has 1-3 features installed in it, so if your weapon has one of these above-mentioned features, you can convert it to a featureless rifle with this easy and economical purchase of $99.99 only.
5. Auto Ordnance Thompson Featureless Conversion (w/Foregrip)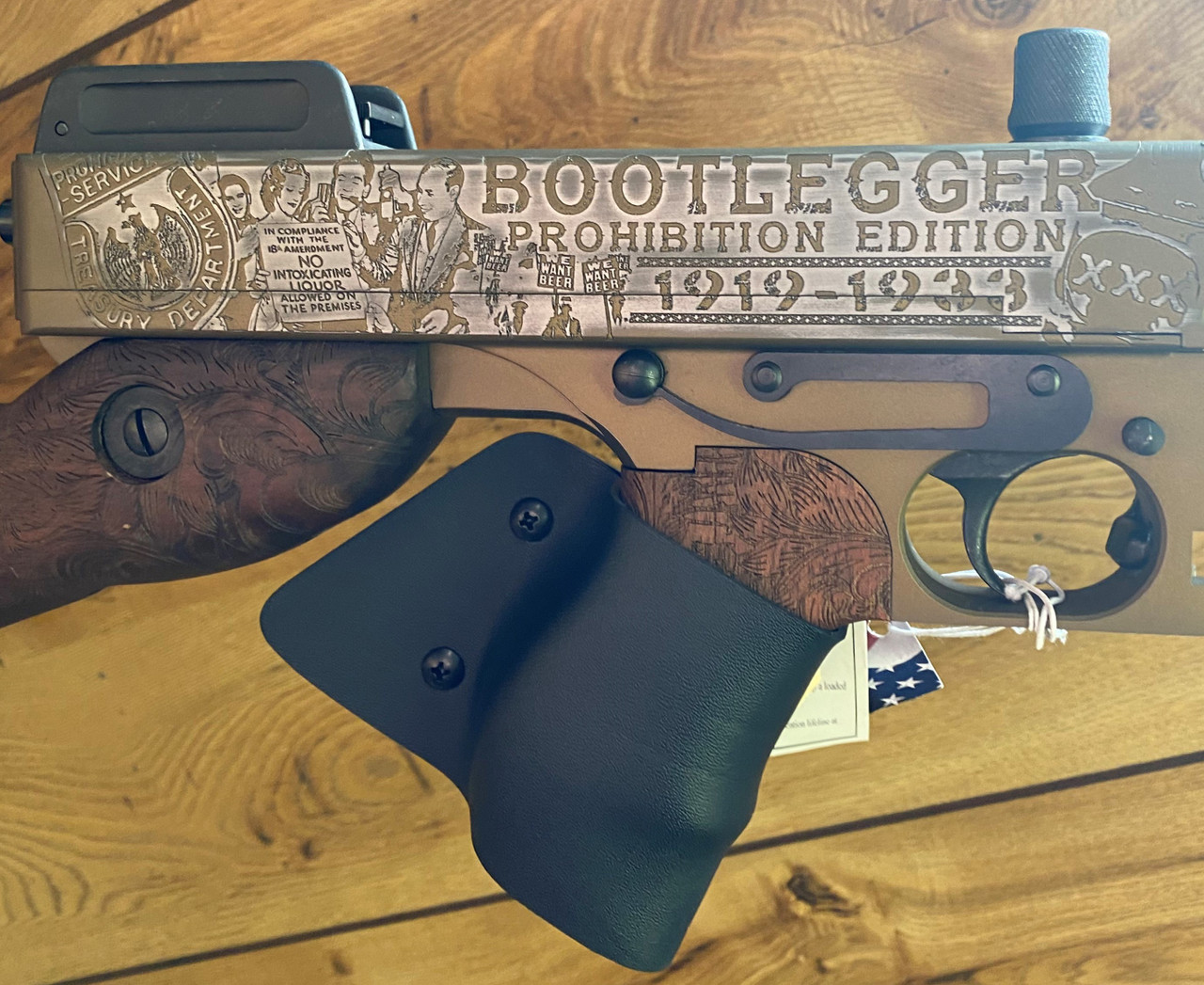 The Auto-Ordnance Thompson is a veteran world war 2 gun that was originally designed back in world war 1 to clear trenches quickly and effectively. Created by Brigadier General John T. Thompson, this was not put to use as the war ended before it would be produced.
This gun was widely used by gangsters, military personnel, federal agents, police officers and servicemen in America. This weapon is very well-made, it's robust, can fire more than 800 rounds in a min and comply very well with the forbidding 45-caliber ACP round as well! With so many qualities that directly conflict with California state laws, how can you use this gun?
Well WBT guns offers special services for all kinds of firearms and it also has a perfect solution to make this weapon work for you as well.
Foregrips are also very much prohibited and condemned by strict gun law states like California. This is because of the fact that the fore grips allow the shooter to hold the weapon more comfortably and shoot for a much longer period of time. The auto ordnance Thompson is for sure a very heavy gun and with a forward grip it can be fatal.
In order to make it California legal rifles you will need to do a bit of a conversion. By spending mere $149.99 you will be able to remove your forward grip and make your rifle fully in accordance with the California state law.
6. Barrett M82A1 Featureless Conversion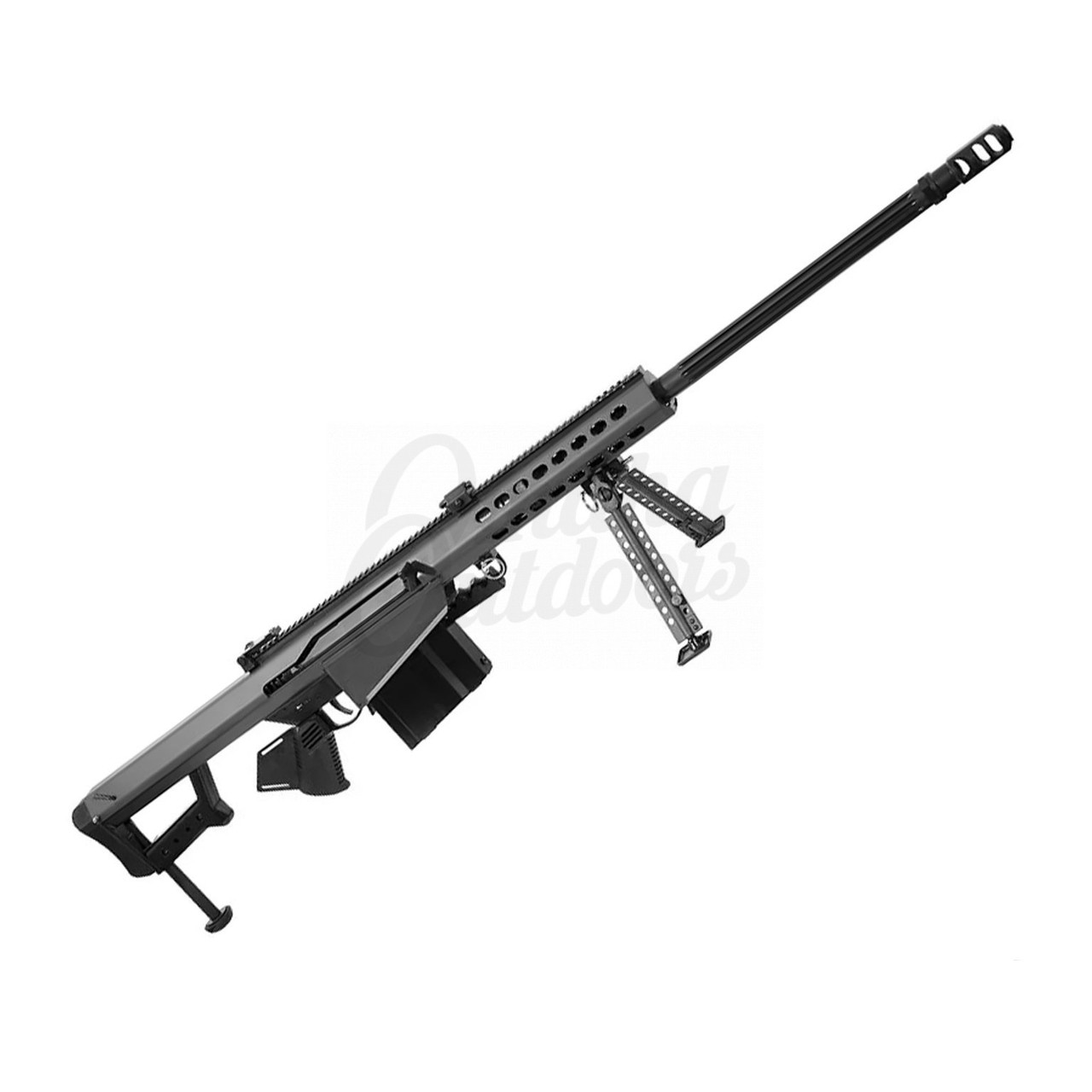 You may have come across many amazing weapons like San Diego legal Shotguns or handguns San Diego but I promise the Barrett M82A1 is super special and one of a kind. Initially a prototype to be used as a OSW (Objective Sniper Weapon) to destroy enemies' artillery and arsenal from a long distance.
This anti-material weapon has a shorter barrel but can fire 25mm high explosive shells that are designed and developed to the 25x59 mm automatic grenade launcher. The Barrett M82A1 is a perfect alternative to rocket launchers, anti-tank missiles and mortars.
This weapon is easy to carry, very powerful, effective and superbly accurate. But it can't be used in the state of California for sure as it has all those features that can be very dangerous if allowed publically.
So what should you do with your Barrett M82A1 rifle, well don't worry as WBT guns have a perfect way to make your Barrett featureless by converting it into a California compliant weapon with a simple conversion. With this kit you can change the caliber of the gun from the mighty 50mm to the normal .416mm.
The most lethal thing about this weapon is for sure its ability to accept high calibers but also the fact that it can fire 100s of rounds at any given time, so this conversion kit will make it California compliant by firing only 10 rounds per mag.
This gun is super amazing and versatile and it shouldn't be written off just because it has a few features not in accordance with a state's laws. Convert your gun and have fun!
7. Beretta Cx4 Storm Featureless Conversion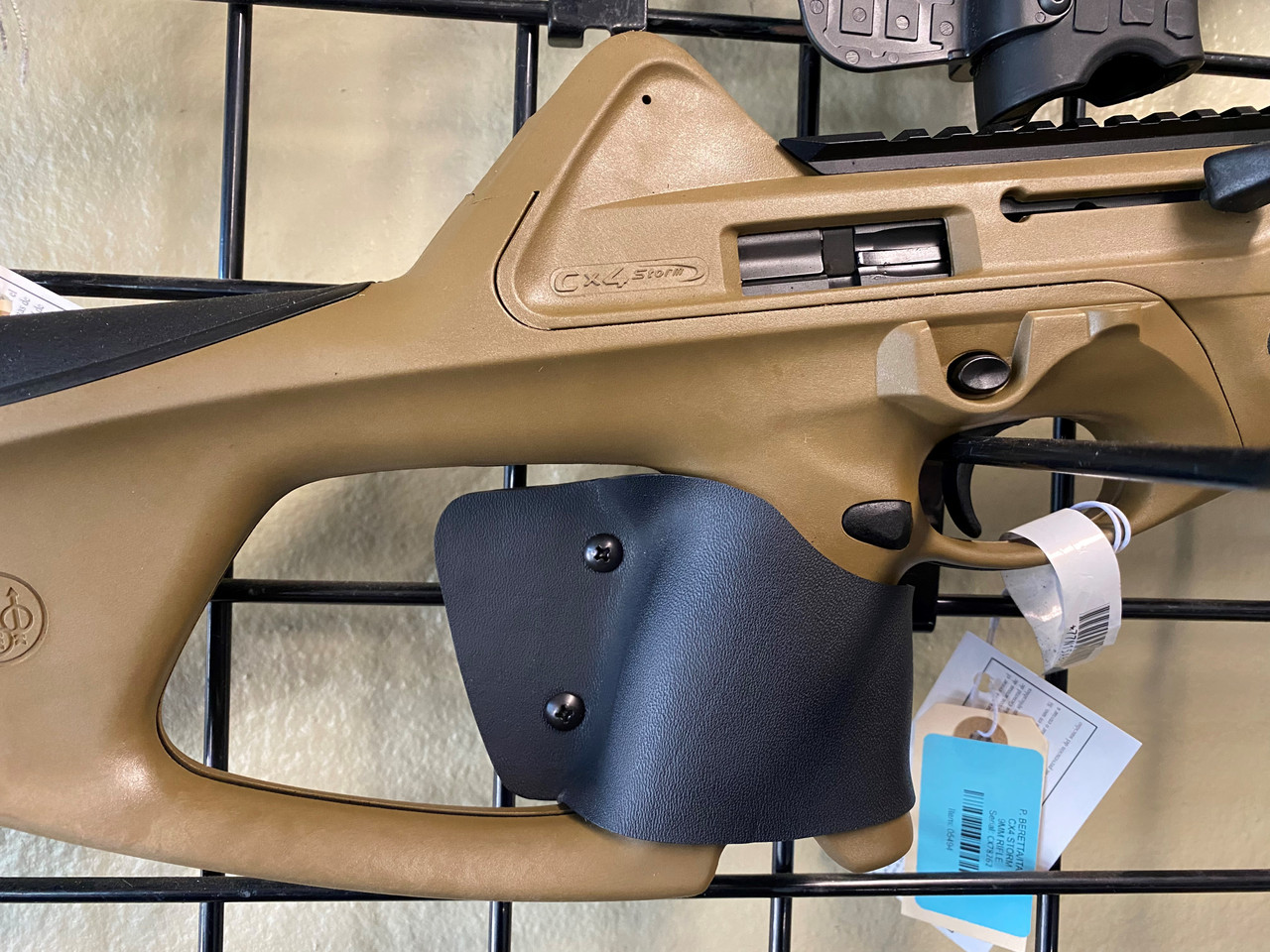 The Beretta Cx4 Storm is one of a kind firearm that is more like a lightweight rifle but with a shorter barrel. You can say it's a cross between shotguns and rifles with a hint of handguns.
This pistol-carbine semi-automatic carbine is great for sporting activities, self-defense, home defense, close range and big game hunting endeavors and of course for law enforcement agents and officers.
The Beretta Cx4 Storm rifle is a solid gun that will have your back in any difficult situation. Its firing mechanism is super smooth, it has a very unique and different appearance and it is nothing but fantastic.
But in order for you to use it in California and other such states that take their gun laws very seriously, you need to ensure it's California compliant. The factory made version of this firearm accepts anywhere from 10 to 30 rounds.
But as we know, in order for it to be California acquiescence it can only have a 10 rounds detachable magazine. Moreover, this firearm has certain features like the forward grip or pistol grips that are not allowed with any detachable magazine.
WBT guns has made it very easy to own a Beretta Cx4 Storm in California by offering featureless conversion of it. By spending just a small amount of mere $149.99 you can freely use this weapon and enjoy it in its full glory while staying within the limits set by your state.
Summary
The State of California doesn't want its citizens to harm each other so they intervene to protect them. These gun laws may be strict and some may even argue that these laws are redundant and futile but even if it saves one life or discourages one person from harming anyone, it's worth the effort.
Gun lovers can use all guns while staying within the limits of the laws. So enjoy California legal guns and if you don't have one, take our services to convert your firearm into California compliant!