Purchasing a firearm is a fun, exciting and thrilling chapter of life but it can also be very heavy on the pocket. Purchasing brand new firearms for safety, hunting, training, target shooting or tactical training can cost you a lot and put a deep dent in your back account. In the state of California, where the gun laws are very strict, buying a gun isn't the only expense you have to bear.
The proper gun safety and gun storage laws are in place which binds the gun owners to keep their guns safe and secure at all times, to avoid any unpleasant incident. In such situations, purchasing used guns can really provide you with a cushion, you will be getting good quality California legal handguns without paying a hefty amount.
This blogpost is all about the best used California legal guns that you can find online that are certified Roster handguns you can buy from an FFL.
1. USED CZ USA 75 SP-01 4.6" CALIFORNIA LEGAL - 9mm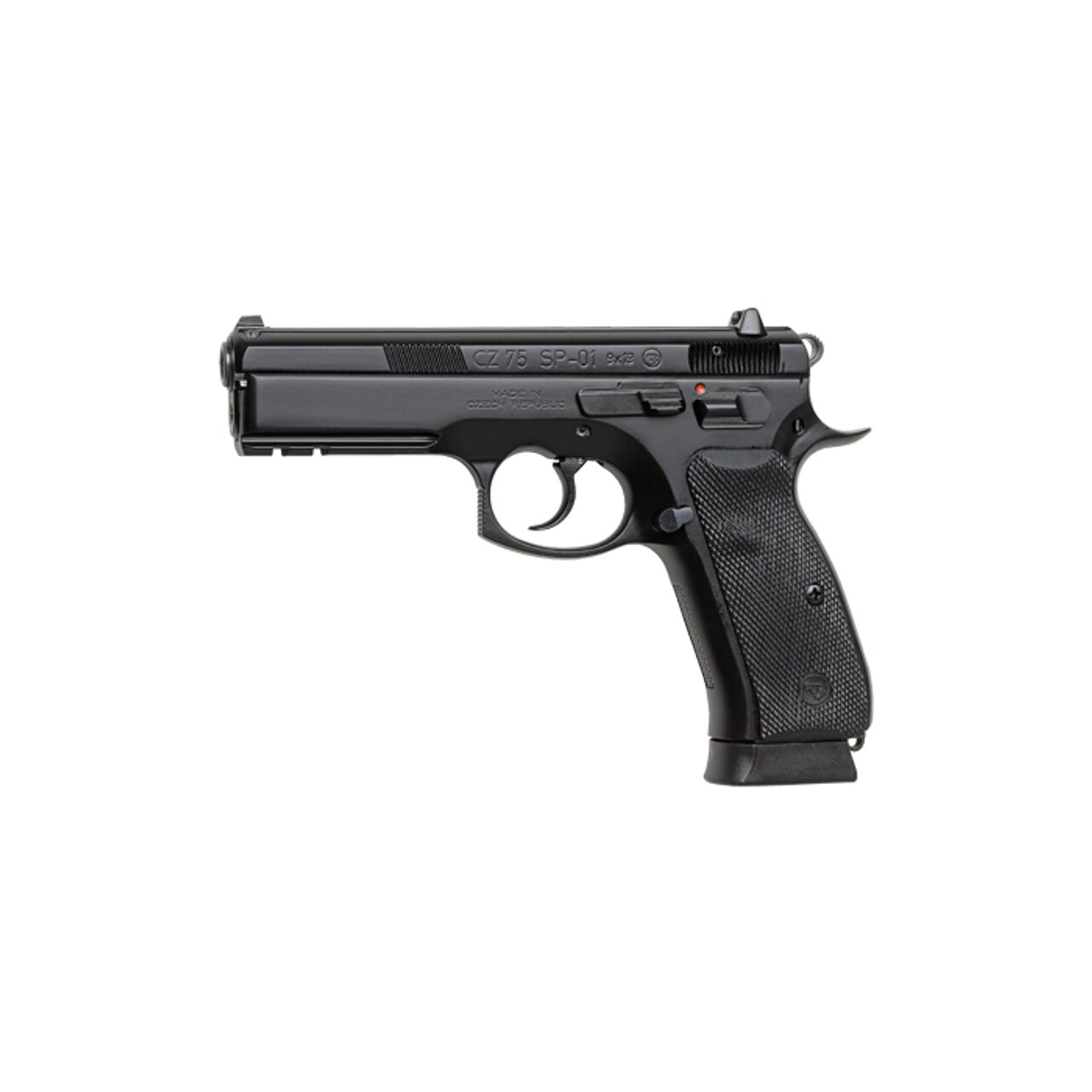 When looking for a handgun, there is no option more impactful, complete and diverse than a 9mm. The CZ 75 SP-01 is a classic version which is upgraded and modernized to give outstanding performance.
These handgun are fully approved California legal handguns that have a wide selection on the roster to pick from according to your price range. You may find the safety-only, single action-only or decocker only versions at the best prices possible.
This 9mm caliber semi-automatic action gun is a dream to use for your competitive shootings, target ranges, long training days or for defensive purposes as well. Available in an all-time favorite and classic color black that has 2 magazines and a capacity of 10+1.
This one comes with an original blue CZ box and is in mint condition which can give you many more years with full security and excellent performance. Getting your hands on this classic gun at a nominal price is dream-like, trust me so grab your today!
2. Used UTAS XTR-12 CALIFORNIALEGAL - 12ga - Black
If you are looking for a sporting firearm company then UTAS is the best, most reliable company in that area in terms of the designs and the performance. The UTAS XTR-12 is a tactical shotgun with a smaller barrel but lethal power.
The semi-automatic shotgun has a heat-treated barrel that gives you perfect accuracy and a threaded muzzle that allows multiple chokes. It is gas-operated or has a rolling bolt system which means your bullet will shoot the target with maximum power with consistent muzzle velocity.
The best part about this firearm is that it is fully integrated with the California gun law policy in which you need to either have a 20 round detachable magazine or a 10 round fixed one. You can purchase this unique semi-automatic firearm at the best price for a WBT gun store. Although it has been fired before but there you won't feel any difference in its performance.
3. USED Arsenal SAM7R CALIFORNIA LEGAL - 7.62x39

The user of the Arsenal SAM7R is bound to be a brilliant shooter as this weapon is extraordinary and nothing short of excellence. The qualities that make this firearm so great are its high-quality features like intermediate trapdoor buttstock, removable muzzle nut and hot-die hammer forged received blank.
Rifles in general are pretty diverse in their uses, you can use them for home defense, self-defense, hunting, competitive shooting, training and range shoot training as well. But rifles can also be very heavy on the pocket, so the best solution to get your hands on good quality rifles is by buying them second-hand but in good condition.
If you are looking for used California legal guns then look no further as WBT guns are the best, most reliable source to get them from. All the guns listed in our Udes guns category are all listed on the roster and are certified from FFL.
4. USED CZ 452 CALIFORNIA LEGAL - .22 LR - Walnut

CZ 452 22LR is a classic weapon that is soon going to become a collectors weapon due to the fact it is a discontinued product. This is a kind of a firearm that you won't see listed in any USED Guns category very often because of its high demand and the people who truly understand its worth will plunge at the sight of it.
This weapon is factory compliant which means no variations are done to it after its purchase, it is available in its true, authentic form and up for grabs at the most trusted site, WBT guns. This rimfire designed rifle is ideal for the American market where people are a sucker for firearms that are a display of sheer power and lethal accuracy.
Bolt action of the rifle gives easy and quick loads, whereas the action is fully machined from the bar stock. But the USP of this firearm is its rare color, walnut!
5. USED Mossberg 500 ATI Tactical CALIFORNIA LEGAL - 12ga - Destroyer Grey

Every gun fanatic who is scoring this site for used weapons knows the exact feeling when he or she sees a Mossberg 500 ATI tactical shotgun listed in the used guns category, it is a steal deal which you should seal right away!
An incredibly legendary, reliable and supremely functional gun that will save you in any situation. The pump action of the gun makes it super powerful and impactful but at the same time effective and lethal.
It has other amazing features like dual extractors, twic action bars, positive steel-to-steel lockup, a smooth as silk anti-jam elevator and ambidextrous safety. It has all the ATI tactical components which makes this gun an ideal weapon like the heat shield, side saddle, accessory rail option, unprecedented stock and the best part is the gray color which i absolutely love! So if you want a Mossberg firearm at the best possible price then go for this used version.
Ending Lines to Sum up
There are innumerous options when it comes to firearms, their functions and features. But when you step out to purchase a brand new weapon the journey is very long and tiring with a hefty amount of money at stake.
But in the used weapon section half the issues are resolved already, all you have to ensure is that the gun is good for you! WBT guns not only sell the most in-demand and authentic new firearms but also deal in used guns available to order online! So head to our site to end your search for an affordable weapon today!