According to California gun laws, the gun owners don't only have the responsibility of purchasing firearms acquiescent to the state laws but also the storage should be done accordingly.
If your firearm gets in the hands of any unauthorized person and results in an irreversible accident then it is worse than anything else.
Firearms have this unique pull that lures in even the most innocent minds, especially children in the home, so make sure your firearms are stored safely and securely around the home in such a way that it is easy to retrieve in times of need. Let's look at some great options from WBT guns.
1. Bulldog Deluxe Tactical Rifle Case Tan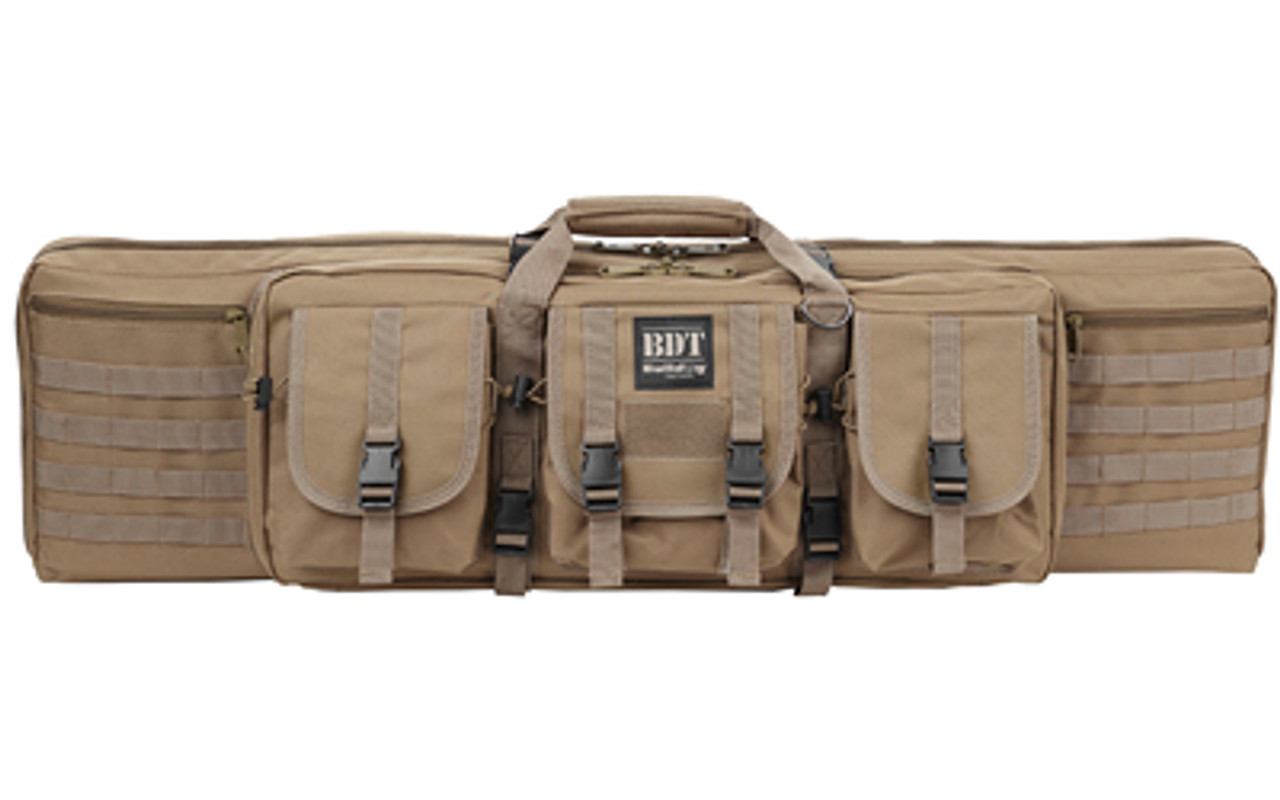 Bulldog is a name of quality and innovation when it comes to gun storage and carrying solutions. The deluxe tactical rifle case provides amazing accommodation and carrying of all California legal mags.This case has a soft outer but with all the compartments, the shape, the size makes it perfect fit for various rifles.
2. Hornady RAPiD Vehicle Safe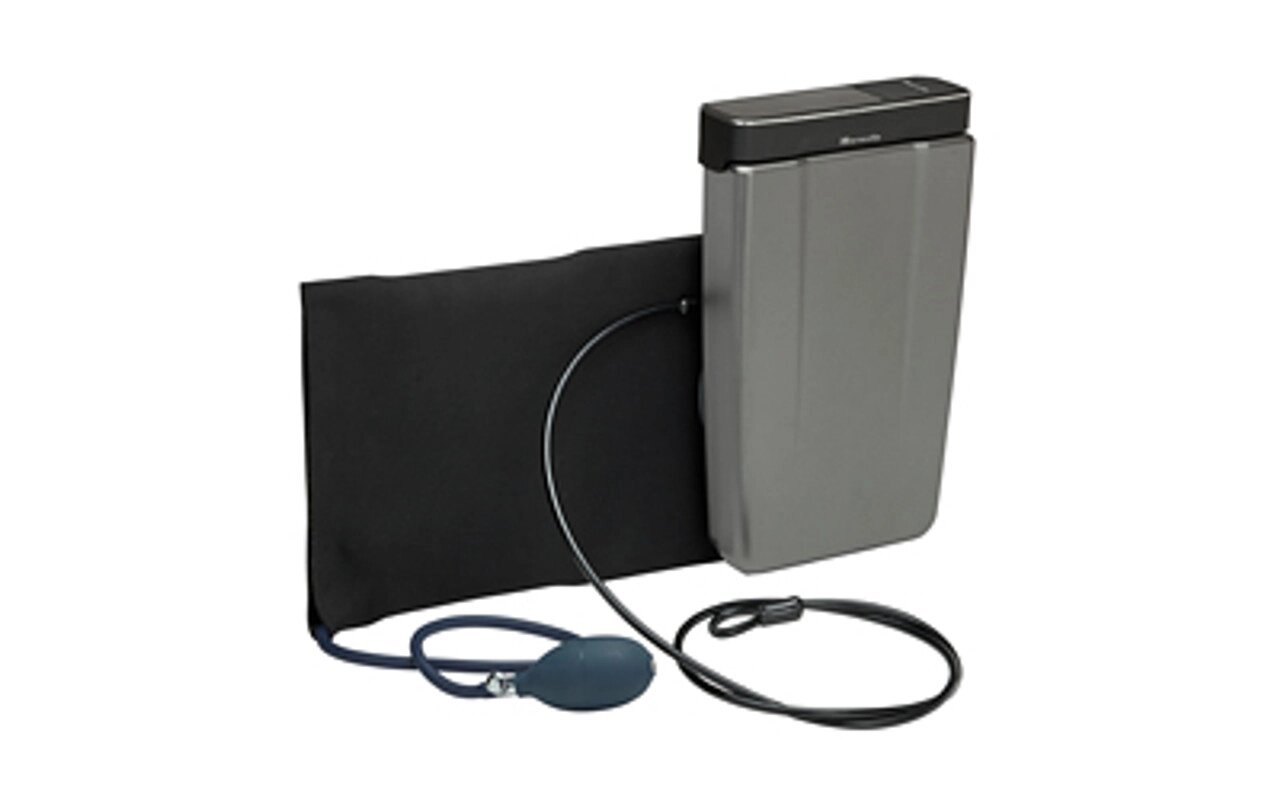 Hornady rapid vehicle safety has features that ensure you have a fast and touch-free access to your firearm in mere seconds.You are provided with three solutions to easily open the safe to retrieve the gun- RFID wristband, key fob and decal. The best part is that you don't need to do any modification to your vehicle to fit in this safe.
3. Peace Keeper Book Set Diversion Gun Safe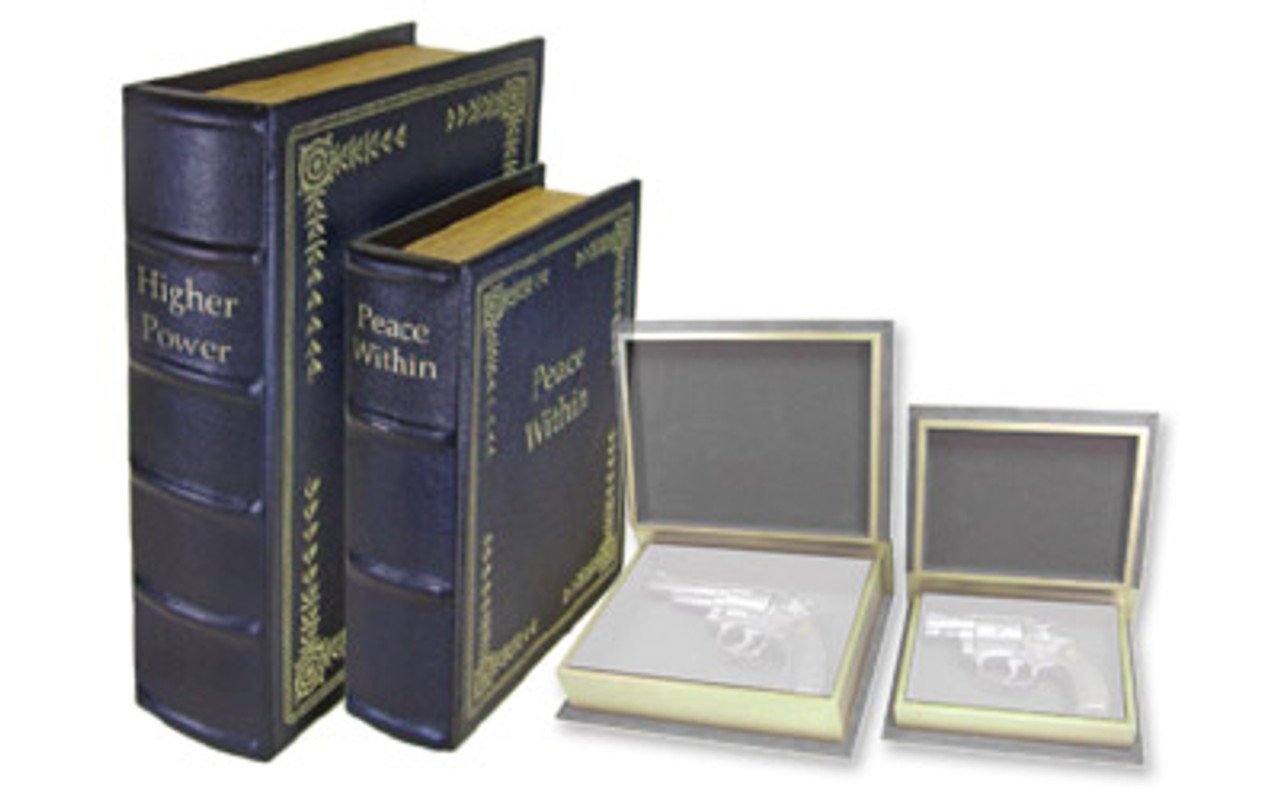 This storage option from Peace Keeper is a stroke of genius as it has dual purpose- home decor as well as safe gun keeping.
The hard book cover interior is a perfect disguise to keep the gun safe from prying eyes and in the time of need you can simply access without batting an eyelid!
4. PSP Clock Concealment Gun Safe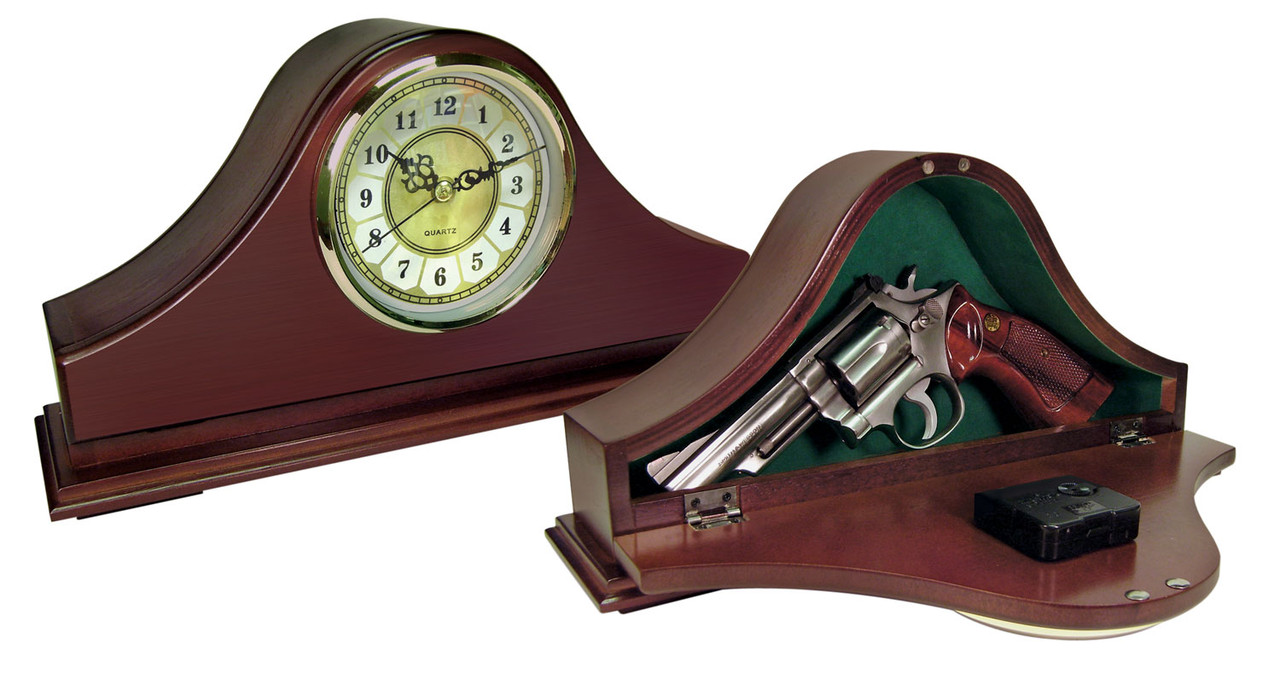 Another great solution to keep your California legal guns safe and secure with easy access around the house. The clock concealment, as the name suggests, is a storage option disguised as a home decor.You can simply pull the front of the table clock down and access your gun from the compartment.
5. PSP Shelf Concealment Gun Safe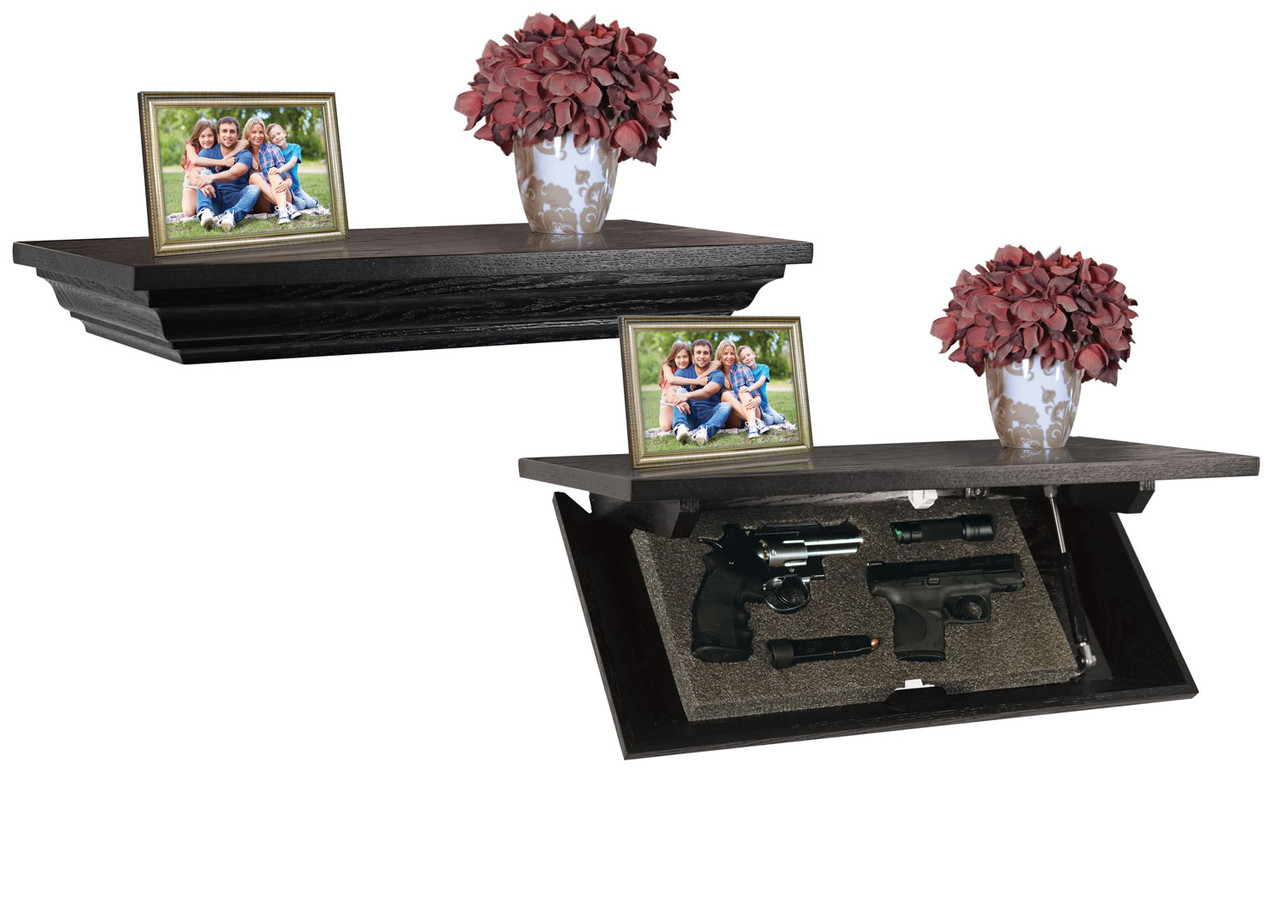 PSP has mastered the art of gun safe disguises and this one is no different. You now have the option to get a floating shelf that can hold gun full California legal mags and California legal guns! Just get it mounted at a clever space for easy access and you have the perfect solution for gun storage!
6. Thompson 1927 A1 Deluxe + Thompson Violin Case Combo CALIFORNIA LEGAL - .45 ACP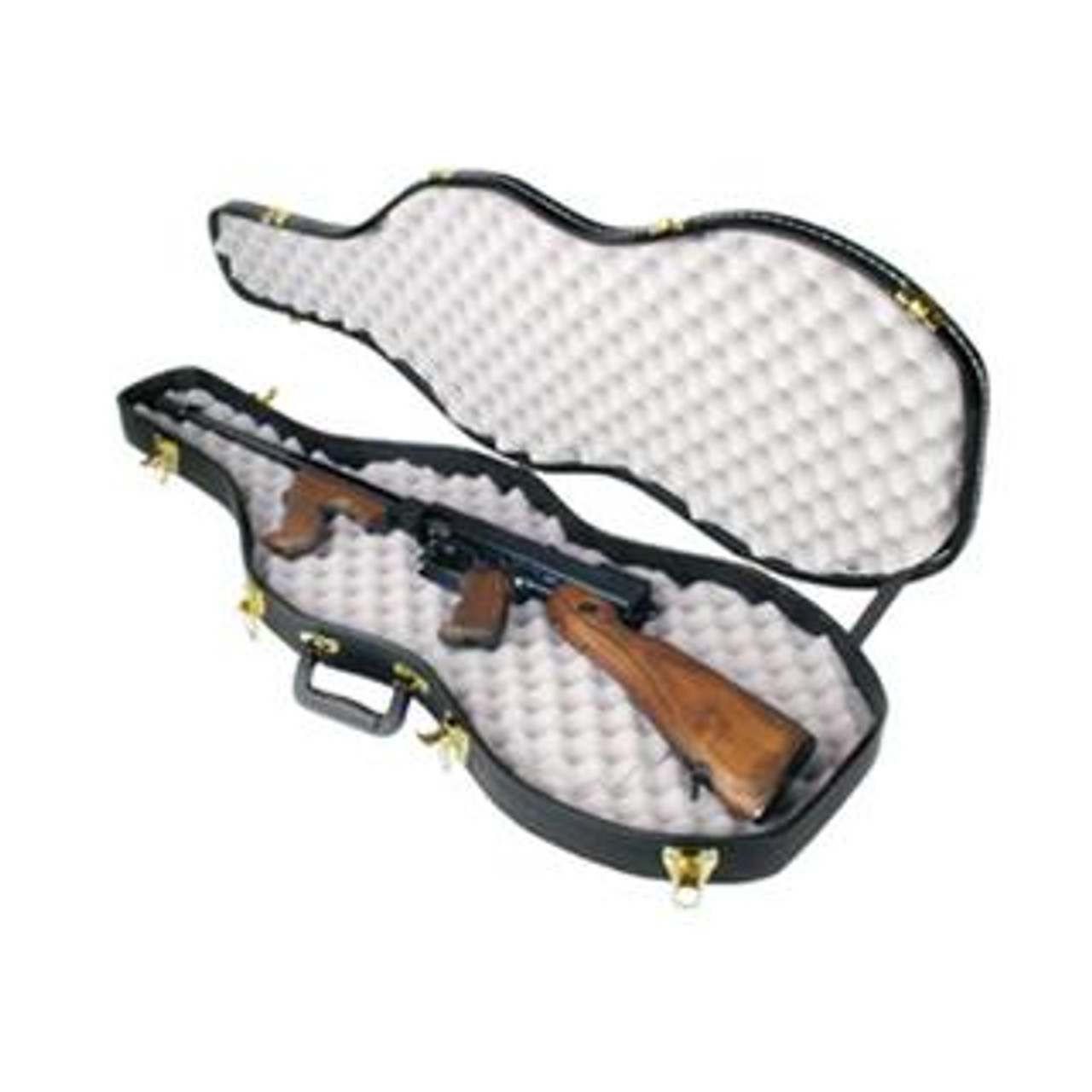 Talk about a better deal and I am all ears! The Thompson company knows the importance of proper gun storage that is why they have very thoughtfully included a perfect disguise for this beautiful rifle. A violin case for a rifle is just pure genius!
Conclusion
All gun companies should not only be producing firearms, accessories, ammunition, apparel and other add ons but they should also be mindful of the proper storage of the firearms.
Providing intelligent and clever solutions to keep the guns safe and accessible is a challenge which we should all be up against.
We may need our firearms for protection anywhere but we should also have solutions to store them safely at all times. The above mentioned storage options are multi dimensional and can be used in home, vehicle, on-ground and while traveling as well!