Handguns are very popular among masses due to their sheer performance level while being extremely ergonomic, economical and easy-to-maneuver. Anyone who is trying to get a firearm must start their journey with a good handgun, trust me you won't regret it one bit.
Handguns are not only good for men but also great for women as these short barrel guns can fit in easily in any purse or pocket. Handguns are great conceal-carry weapons that allow you to feel confident and secure anywhere and everywhere.
But if you live in the state of California, then your definition of handguns is a little different from the rest of the world as you'll have to own California legal handguns only.
California is a very strict state that does trust its citizens with firearms one bit thus the rules in California are pretty stringent. The list of the California approved handguns is shrinking rapidly, last year as much as seventy guns could make it to the list.
As for now, only 814 models and variations have the nod of California State from which 57 are the models of Springfield Armory alone.
But the obstacles don't just end here, a thorough background check done by a licensed dealer, a 10-day waiting period, a one month gap between purchases and even a background check for ammunition are all awaiting you if you decide to purchase handguns in San Diego.
What are Handguns?
Many people fail to understand what exactly is the difference between handguns that are sold in a free state to the ones sold in the State of California, so let's first understand the basics. Handguns are short barrel firearms with rifling just like a rifle to give the bullet the spiral spinning form, making it hit the target with more accuracy and precision.
It also has thin walls to cope up with the pressure. Handguns are best suited for short range, stationary targets rather than the long range moving ones. Handguns usually are compatible with just one caliber unlike the rifles which can change calibers as per the need.
Handguns Vs California Legal Handguns
Now that we know what exactly a handgun is, it will be easier to understand the difference between the California Approved ones compared to the rest of the states. Firstly, the handguns approved for sale in California have no specific rules of regulations like they have for rifles.
In fact the situation is quite convoluted as nothing concrete is stated. For starters, the handgun has to pass the firing test, safety test and drop test taken by California Department of Justice. After that each gun will be judged and evaluated on its own models, variations and functions. But the rule of a non-detachable 10 round magazine limit is imposed on handguns as well just like rifles.
The handguns willing to get California Approved label on them need to have a loaded chamber indicator plus a magazine disconnect safety. All the new models must also have microstamping capabilities which imprint a special mark on every fire case in two different places.
The Best California Legal Handguns for Sale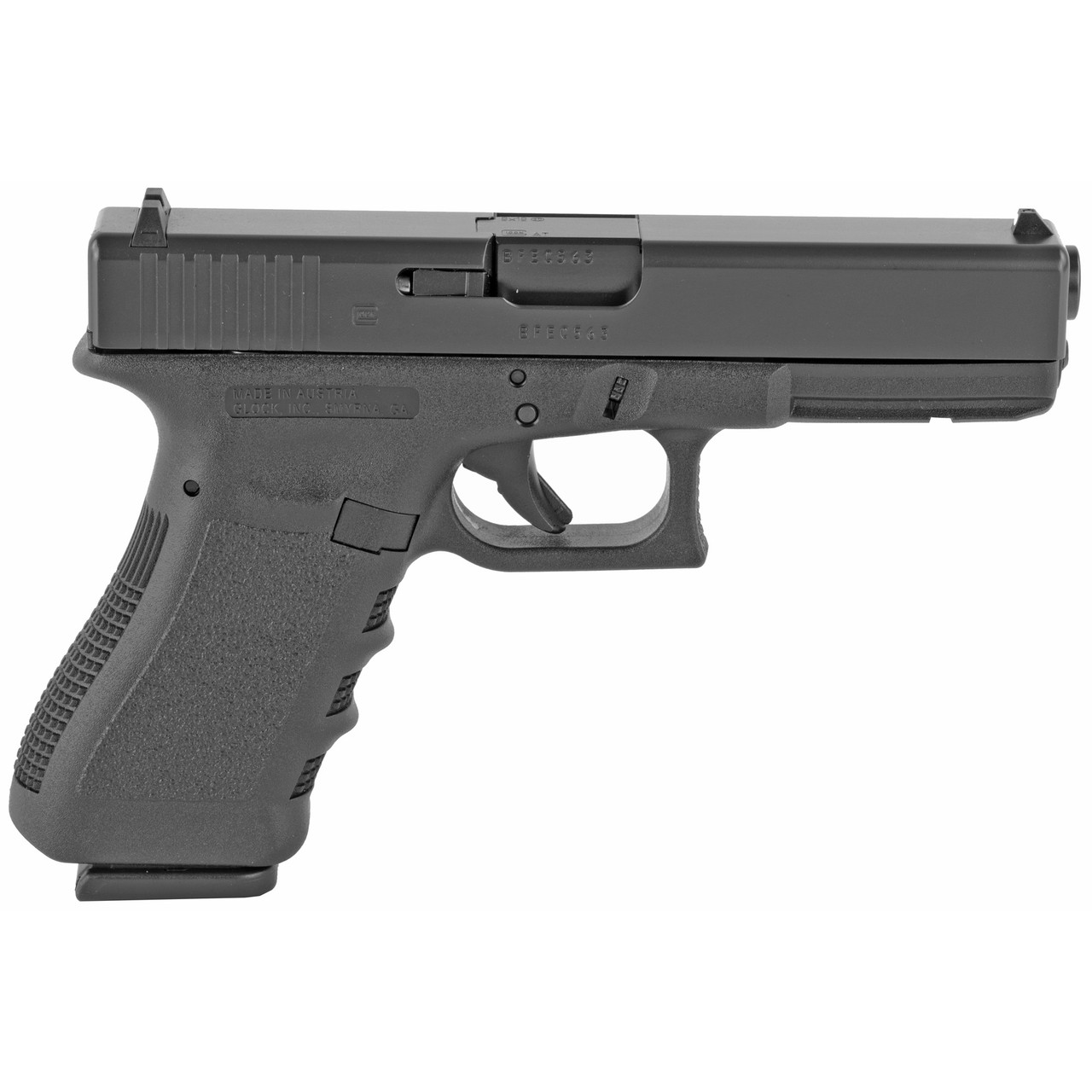 Probably the most sought-after, well-known and desirable handgun in the State of California is a Glock 17/19, Gen 3. This handgun is fully compatible with the laws of California and also supports highly advanced aftermarket parts making it a perfect handgun for all your needs.
A Glock has nothing out-of-ordinary or has no flashy features but it surely has mastered the basics which makes it the Honda Civic of guns. At WBT, we are selling the Glock 19 Gen 3 at a great discount and it's also listed on the Roster. This semi-automatic handgun has a 9mm caliber, a magazine capacity of 10 rounds, weighs around 1.31 lbs. and has a barrel length of 4.02 inches making it very reliable, concealable and user-friendly.

This is a classic handgun in films and for the military as well that never fails its shooter. The best part is that this gun is loved by the Roster, in fact it has a decent selection of Berettas to choose from. 92FS family guns are pure nostalgia as someone, somewhere in your family must have owned it at some point of time for sure.
Totally reliable, accurate, easy to use, easy to maintain, a Beretta, it is also highly customizable which means you can mount a light on it or can go a bit fancier route and opt for the Inox model or Brigadier. It's a bit on the pricier side but this semi-automatic handgun is what you need if you want to be a law abiding citizen of California as well as a competent shooter.

If you claim to know a thing or two about firearms then you know why we love the CZ 75 family. The classic 75B and the more upgraded, modernized version SP-01 are both Roster approved which means you can totally buy them, sell them and use them in California.
The CZ family guns are great for competition shooting, range shootings, self-defense and even for long training days. Mostly used by the law enforcement agency personnel, this high capacity, double column magazine gun is unparalleled to any of its other competitors on the block.
This handgun is combat-proven which makes it totally reliable for all kinds of requirements. This handgun has been a favourite among police and military personnel around the world and there are several options to choose from in the Roster.
You can opt for the full-sized one or the more compact option but no matter which one you choose both are a beast and both are highly customizable while staying within the limits set by the state of California. A Sig Sauer is a semi-automatic gun with a capacity of 7 rounds and weighs around 1.3 lbs.
Conclusion
Handguns are a never-failing firearm that should be owned by all adults in order to protect themselves and their loved ones in case of danger or assault. Choosing a handgun that protects you while making you a law-abiding citizen is tough but doable with online stores like WBT Guns. Check our page to know more.