California Legal Rifles- X Best Semi-Automatic Rifles to Buy Online California legal rifles Rifles for sale in California Semi-automatic rifles are the best kind of firearms in the market today, without any doubt. These rifles are multi-purpose, efficient, effective and readily available according to your needs.
Semi-automatic rifles have literally taken the world of firearms by storm by capturing the market of not only hunters and range shooters, but also the people who want to protect their properties and loved ones are looking for a semi-automatic rifle. A semi-automatic rifle is like a civilian version of the military rifles. These are seminal, aesthetic and competent for sure. But if you are a citizen of the state of California, then acquiring any semi-automatic rifle will not be possible for you. You'll need to get your hands on California legal rifles.
Now what does that mean, you may ask. Well, California compliant rifles have basically 2 requirements- it either should have a fixed magazine with no more than 20 rounds or it can have a detachable magazine with 10 rounds and additional features like thumbhole, pistol grip, flash hider and flare launcher.
California has some of the strictest gun laws in the entire USA which makes many gun lovers sad as they can't enjoy their rifles to the fullest. But having said that, the true gun lovers and fanatics have found ways around the gun laws that restrict them and have built rifles that are fully compatible with California state laws.
All the rifles for sale in California are made with the gun laws and restrictions in mind to ensure the safety and protection of its citizens while giving them the right to exercise The Second Amendment. Let's look at some of the best semi-automatic rifles which are California approved!
5 Best Semi-Automatic California Compliant Rifles
1. S&W M&P15 Sport II 5.56mm Rifle CA

When talking about California legal rifles, Smith & Wesson is a brand that comes up in the top places of any list. Take the example of this master piece named M&P15 Sport II AR rifle that allows you to shoot anything that it is fed. This rifle is also highly upgradable which means you can add features to it as it has a fixed magazine of 10 rounds (remember one of the conditions to be California compliant).
The caliber of this giant is 5.56mm with a barrel length of 16" and overall length of 35" when extended, otherwise 32" when collapsed. The grip is made up of highly top grade material called polymer. The material for the barrel is 4140 steel, the upper material is 7075 T6 and the lower material is very dependable aluminum. If you want to build up your collection then this one shouldn't be missed out on.
2. Sig Sauer MPX Competition 9mm 16" Featureless Rifle
The Sig Sauer MPX Competition is another amazing rifle that is also California compliant. If you want proof of its amazingness and compliance then you can judge it by the fact that it's sold out at every gun store online and in brick-and-mortar stores! These rifles for sale in California have a detachable magazine which in turn translates in more rounds to fire but compromising on the other features like Grenade launcher, flash suppressor or pistol grip.
This rifle has a caliber of 9mm, has a gas piston operating system and a grip of polymer. It has a barrel length of 16" and an overall length of 35.25". The total height is 7.5', width of 2.5" and weighs around 6.63lbs. This rifle is perfect for any abiding citizen of California who wants to fire more rounds in one go.
3. Zastava ZPAP M70 7.62x39mm Rifle California (Maple or Matte Black)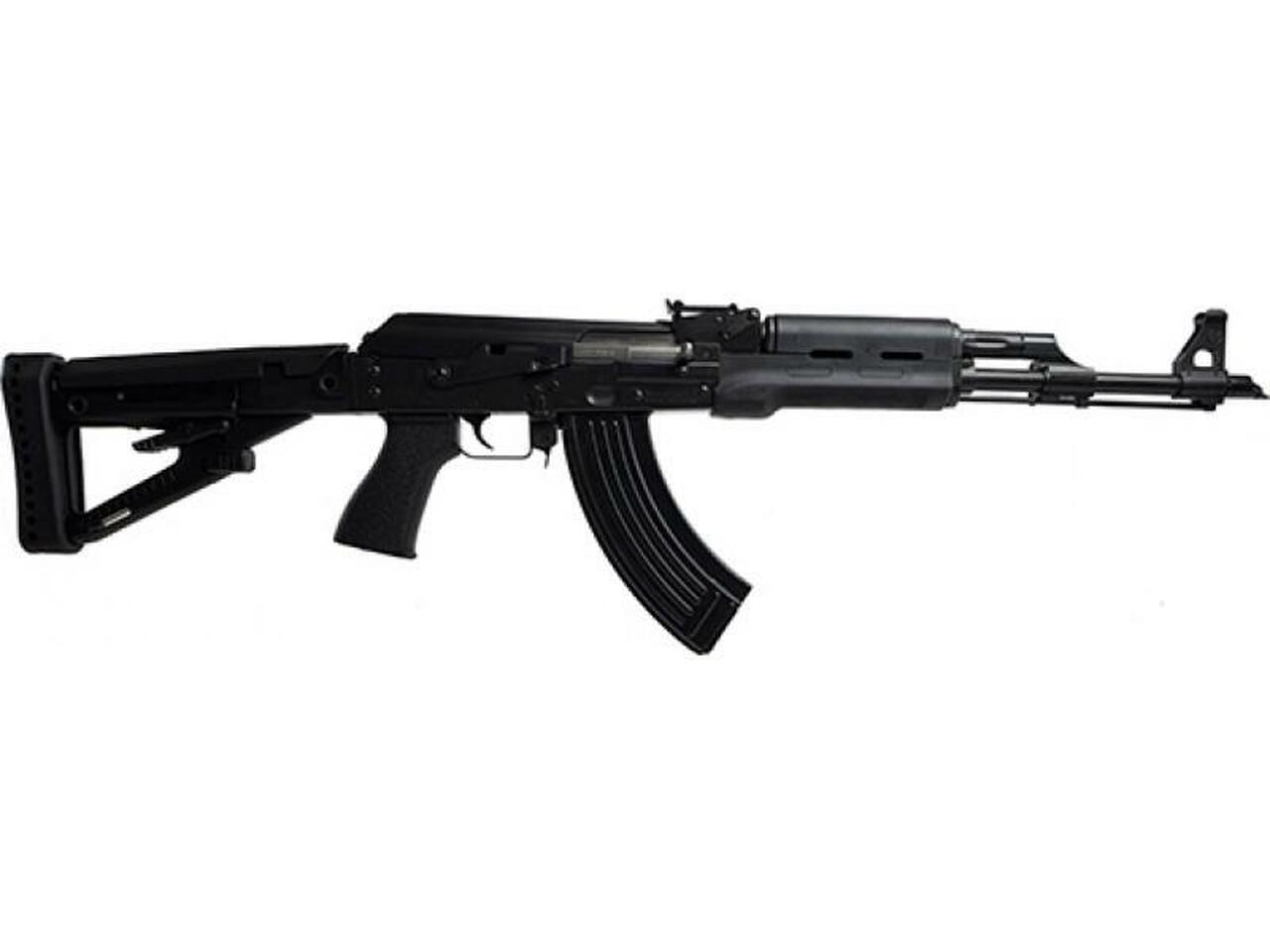 Another high selling rifle in almost every store of the country, the Zastava PAP M70 rifle is a must have for all the rifle lovers. This rifle is also a featureless version of California compliance which means that the magazine is detachable so more than 10 rounds but no aftermarket features can be added.
This rifle has a caliber of 7.62x39mm with a semi-auto action. It comes with a CA compliance grip fin and pinned stock, adjustable sights and a capacity of more than 10 rounds. The barrel length of this rifle is 16.3' and an overall length of 37". It weighs around 7.9 lbs. and can be perfect for home-defense, hunting, shooting practice or range shooting as well.
4. CZ Scorpion EVO 3 S1 Carbine FAUX California Legal Rifle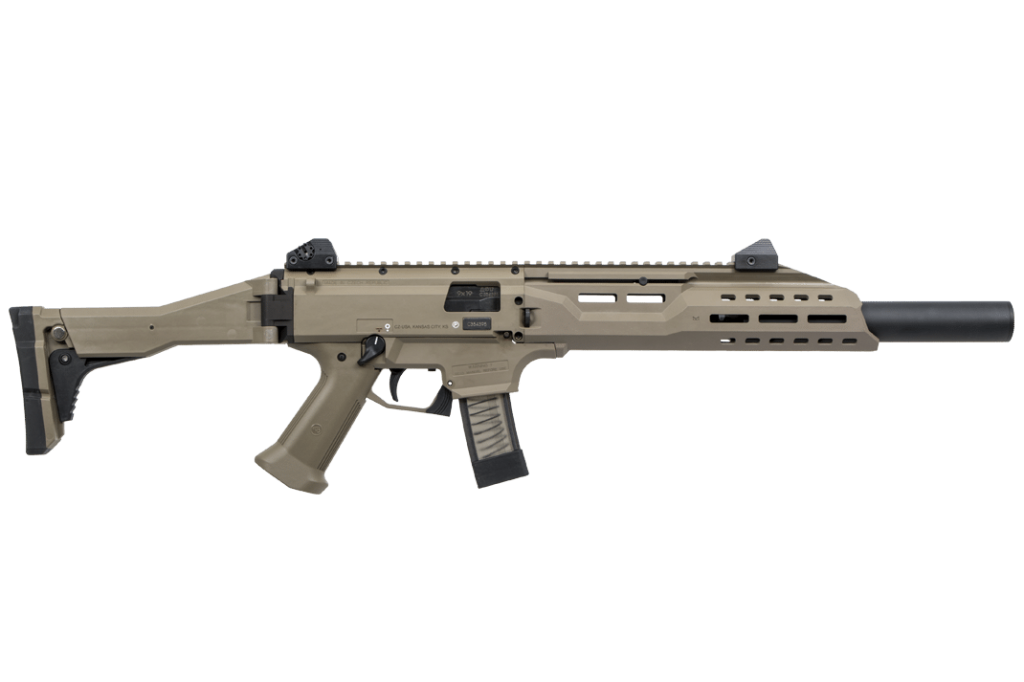 While this rifle is sold at almost all the places in California and WBT guns is offering a discount on it! With 5 star reviews every time, any gun lover will vouch for the fact that this gun is the best featureless California Compliant rifle out there. It comes with a detachable magazine which allows you to have way more than 10 rounds but it also has some CA complaint features like pinned stock and kydex grip wrap.
The caliber of this rifle is 9mm luger and the magazine type is double stack polymer. The frame and grip is also made of polymer and the stock is fixed with no folding and no telescoping options. The barrel is cold hammer forged, muzzle thread 1/2x28 faux suppressor, the length of the barrel is 16.2' and the overall length is 34.75". It comes with ambidextrous thumb safety and is good for almost all gun requirements.
5. Arsenal SAM7R-61 Milled Receiver Rifle California Version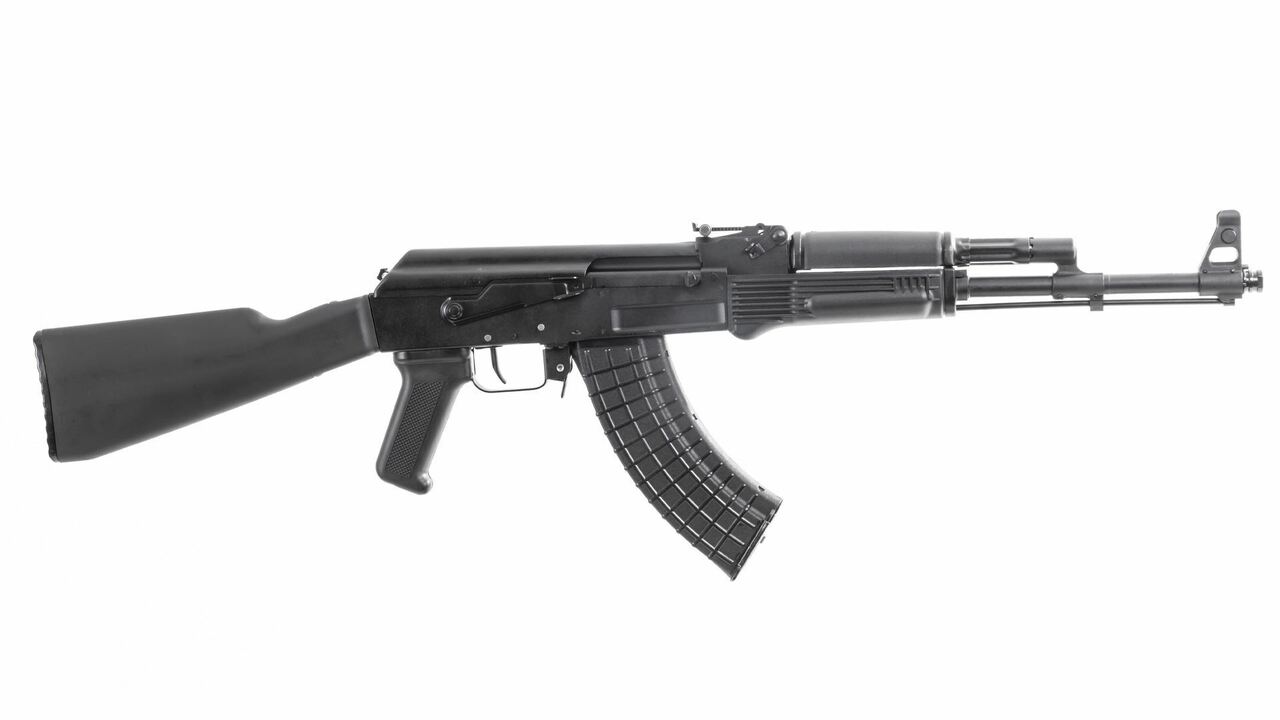 Now this one is surely a keeper as the features of this rifle are simply outstanding. It has a single hook trigger and Bulgarian hot-die hammer receiver, bolt and bolt carrier. The barrel of the rifle is cold hammer-forged with a length of 16.3". The chamber is hard-chrome plated and it has a removable muzzle brake. This rifle is also featureless but allows a detachable magazine.
Conclusion
The California legal guns and rifles are just as amazing as any other rifle. You won't feel any hindrance in your shooting experience with the CA versions of any rifle so get hold of any of the above listed best sellers and feel secure!