A hunting trip can be so much fun and satisfying that it can help you recuperate, rejuvenate from the harsh routine of life. Breaking away from the busy life and spending some time in nature hunting animals is a great source of self-confidence and a feeling of empowerment.
If you are someone who loves hunting animals then you must know the importance of the right hunting gear, right? Yes, I know that California legal guns like California legal handguns or California shotguns are the most important aspect of a hunting trip but a good gear has its own place. With good quality, thoughtful hunting gear, your trip can be super relaxing and fruitful. Online websites like WBT guns have made it very easy for you by providing 9 such hunting gear items.
All these said items are great to have in your arsenal along with the guns of course! A good hunting gear is not just about tactical stuff but also about weather, directions, comfort and decoys for animals. Let's check out some amazing hunting gear options to choose from!
Best Gear From WBT Guns for your Next Hunting Trip
1. Hunters Specialties Portable Ground Blind - Realtree Edge Camo

Hunting is a game that requires vigilance and agility in order to get success. Spotting the prey in a situation where the hunter has the upper hand is a scenario all hunters dream about but most of the time the position of the hunter is vulnerable. In order to set themselves up for the task, position their firearm and aim, hunters need good camouflage.
The portable ground blind does the job perfectly. Made with polypropylene with dimensional die cuts, the ground blind folds up to only 18 inches and is a great cover for the hunter to hide from the prying eyes. Set up your AR Lower California and shoot to kill!
2. Rhino Blinds R-150 - Realtree Edge Camo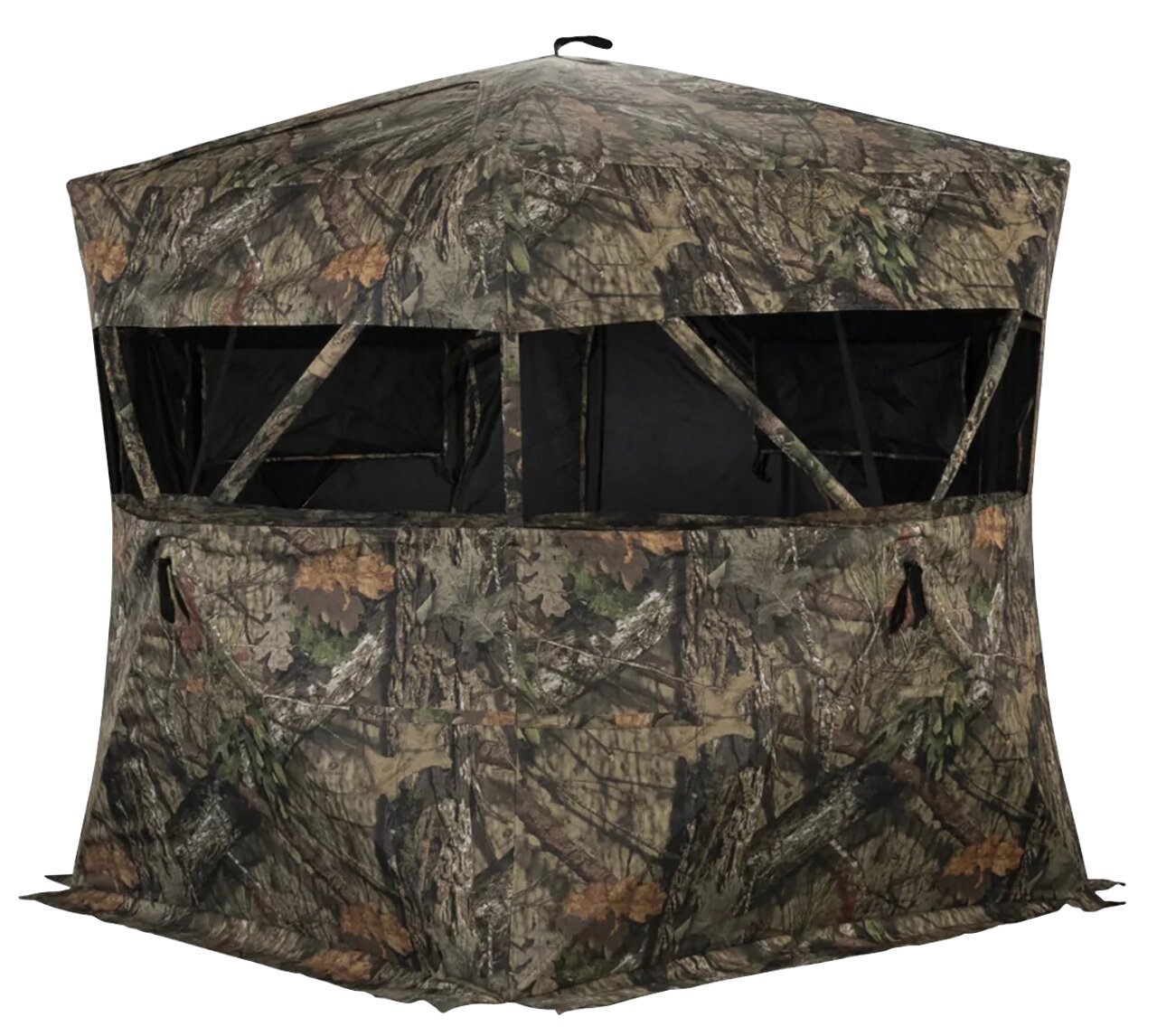 Hunting trips are best when they stretch for a span of 3-4 days at least. This way the hunters get to know their surroundings better, understand the prey in their natural habitat and adjust to the weather conditions more appropriately.
In order to comfortably and securely stay near your hunting field you need to invest in a good tent blind. The Rhino blinds R-150 are built in such a way that they will last you a long time. They are designed to withstand very harsh climatic conditions be it hailstorm or strong winds. This blind is ideal for standing or even lying down with good ventilation from back and front.
3. Rhino Blinds R-180 - Realtree Edge Camo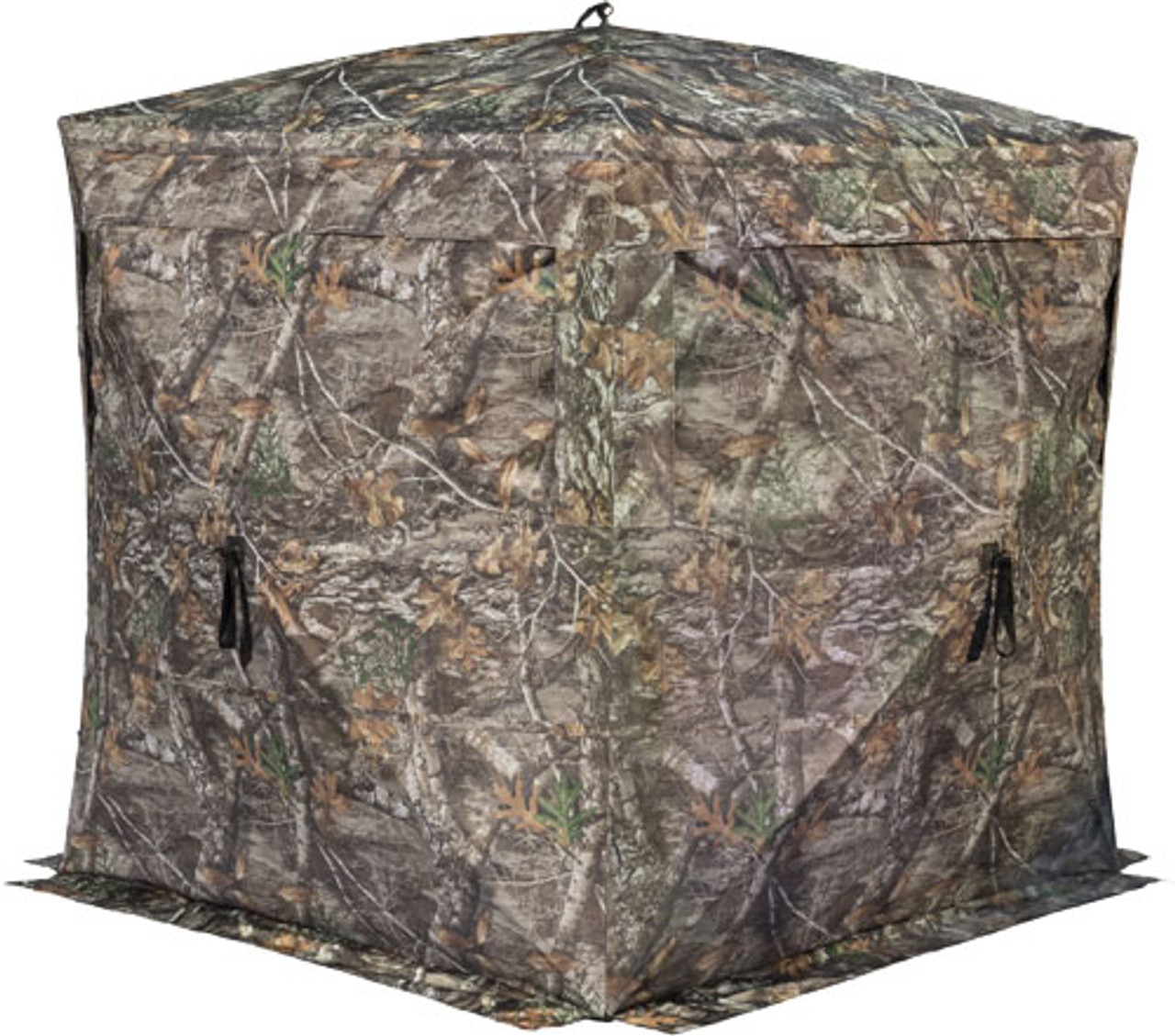 Taking the game of camouflage to a whole new level, the Rhino blinds R180 are one of its kind. The difference it has from other blinds is that it has a two-way mesh system that allow s the hunter to stand inside the tent shaped blind and aim at the prey easily but the catch is that the prey can't see the hunter!
On top of that, this blind is made with material that can withstand any weather condition, has a silent zipper less door entry and is sufficient for 3 hunters at one time. Moreover, the blind is easy to carry, set up and fold with no special training. So load your CA legal mags and hunt down your prey in a jiffy!
4. Hunters Specialties Fearsome 4 Turkey Diaphragm Call

One of the coolest ways to lure in your prey such as turkey is the diaphragm call. This latex rubber and horseshoe framed object is placed on the roof of the mouth or at the far backend of the mouth to make deep, rapid and sharp yelping noise to bring the turkey in a close range to shoot.
Even though the life of each diaphragm call is around 2-3 years, you will get 4 of these calls for just $14.99 which means you are sorted for a long time. Get these in your arsenal today so that your next hunting trip is a maximum kill show!
5. Hunters Specialties Raspy Old Hen Turkey Box Call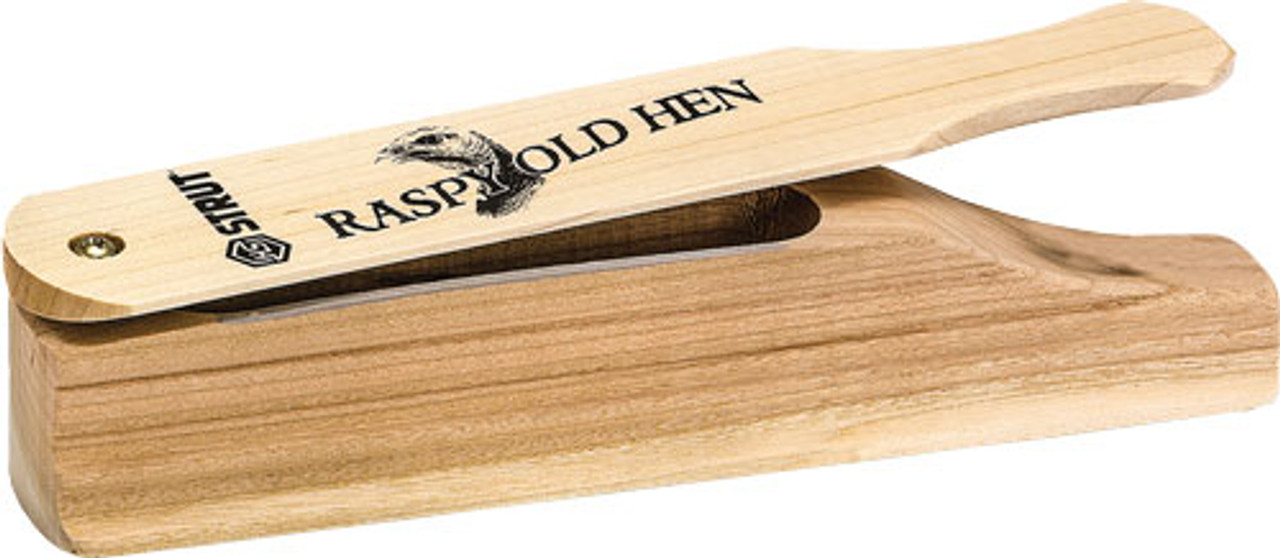 Raspy old hen turkey box call is another very good hunting gear to keep in your tool box. This one is a favorite of many hunters as it has the ability to make several yelping sounds by maneuvering the fingers and playing with the moveable lid in various positions.
It is made with solid billet and cherry wood and the top moveable lid is made with maple wood that gives in a great sound upon friction and also lasts a very long time. The best quality wood makes the best quality sounds that are great to lure in turkeys, hens and other such prey.
6. Hunters Specialties Raspy Old Hen Turkey Call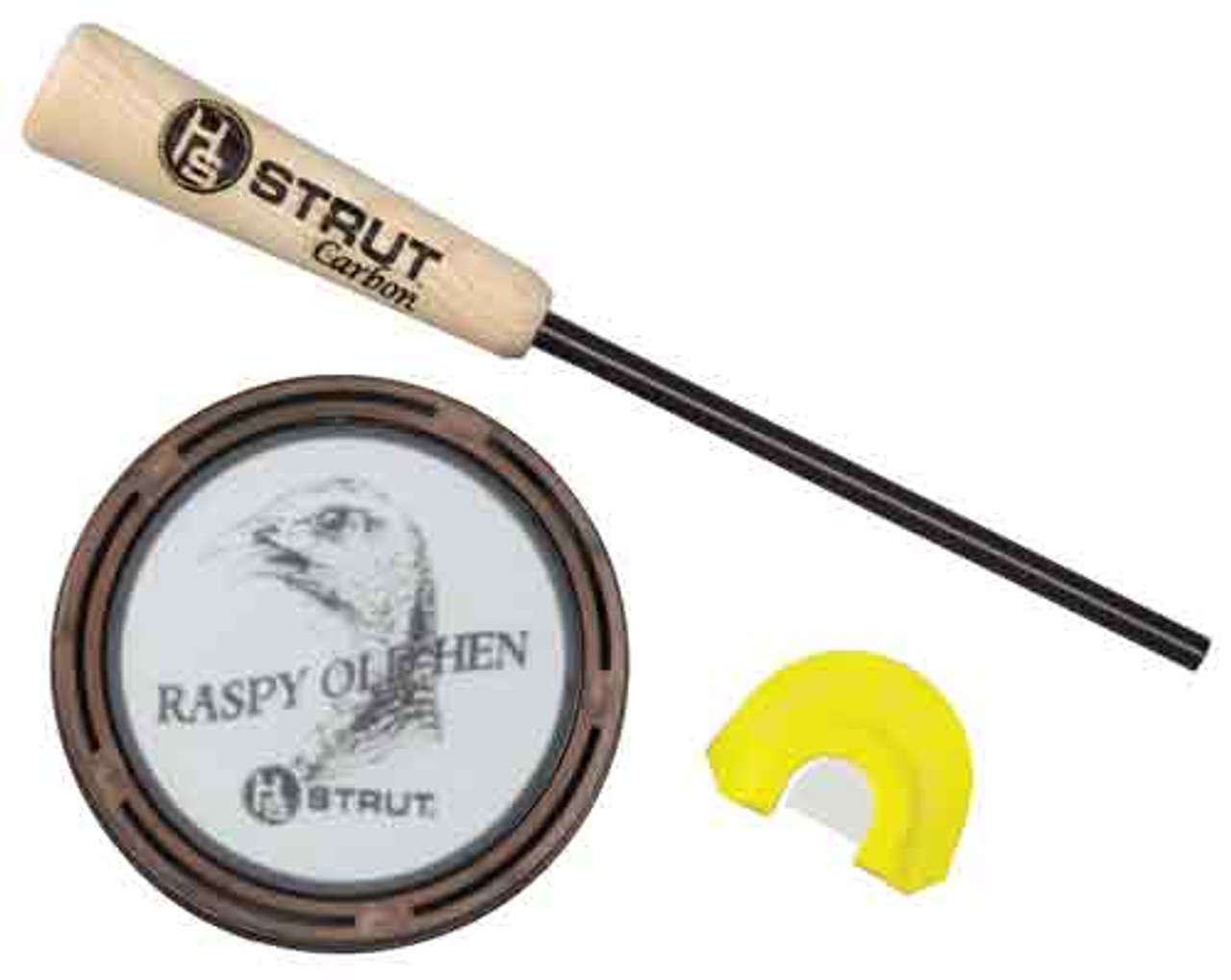 This Raspy old hen turkey call is a combo pack where you get the diaphragm turkey call as well as another stick and pan that allows you make a variety of low, medium and high pitched sounds to call in the turkey.
In this combo you basically get three things: one stick and pan that is stuck on to make yelping sounds that can be of a wide range. You also get a diaphragm call that is very handy and can also be used to create a myriad of yelping sound by increasing or decreasing air pressure. Get this not-to-miss combination for just $22.99!
7. Primos Power Crow Turkey/Crow Call

One of the best and most realistic turkey locators is this guy right here- Primos Power crow-turkey locator. This crow call is very handy, easily fits in your backpack and produces crow or turkey sounds that will have the turkeys in the close proximity giveaway their location in no time.
You can also use this to call in the crows to hunt them as well. The sounds that it produces are pretty high pitched so the results can be seen almost immediately.
8. Hunters Specialties Turkey Decoy Combo - Hen & Jake

A good decoy can make your hunting experience very fruitful. The combination of Hen and Jake is ideal for a win. This decoy is a 2-piece ground based set up which is very light weight, easy to pack, fold and set up whenever you need.
The structure of both Hen and Jake is pretty realistic with no-chip paint job. Hen is in an upright, high head position which means ready to breed and Jake is in a semi-aggressive positioning which lures in the dominant Toms. Use this combination for successful hunting endeavors.
9. Hunters Specialties Turkey Decoy Combo - The Flock

Another great decoy just like the Hen and Jake combination but this time is even more real as there are 3 decoys in very realistic positions. All three of these are made with lightweight material making them easy to carry, fold, set up and remove.
Moreover the paint job done on these decoys is meticulous with no flakes of paint chipping off after sometime. This time we have three hens, one in a feeding position which looks very natural, one is upright and the last one is in a semi-aggressive position, ideal for calling in dominant Toms.
Ending Lines
A good hunting experience depends on a well-crafted and well-thought out hunting gear. With the right hunting gear, you are already on the road to success as you have the right tools to help you achieve what you stepped out for.
All these above-mentioned items will help you out in several situations, just like a good firearm is important, these tools in your arsenal will also be great to find and hunt your prey. All the hunting gears mentioned above are available at WBT guns with great price points so that you can enjoy your hobby without burning a hole in your bank account!