Buying a firearm for your protection or hunting endeavors is one thing but adding accessories to it will take the performance to another level altogether. Gun lovers and fanatics don't just buy a gun to use it as is, they love to accessorize it, improve it, add more bling to it by personalizing them according to their needs and wants.
When it comes to gun accessories, the option at San Diego Gun stores is overwhelming and super extensive. You can find all kinds of accessories, parts and add-on to make your weapon fully upgraded.
Nowadays you can find accessories and parts to upgrade any part of the firearm be it the stock, the magazine, the barrel or triggers. California legal guns like California legal handguns , California legal shotguns and California legal rifles are all capable of accepting parts and accessories so let's check them out.
Best Parts and Accessories To Upgrade Your Firearms
1. Ruger PC Carbine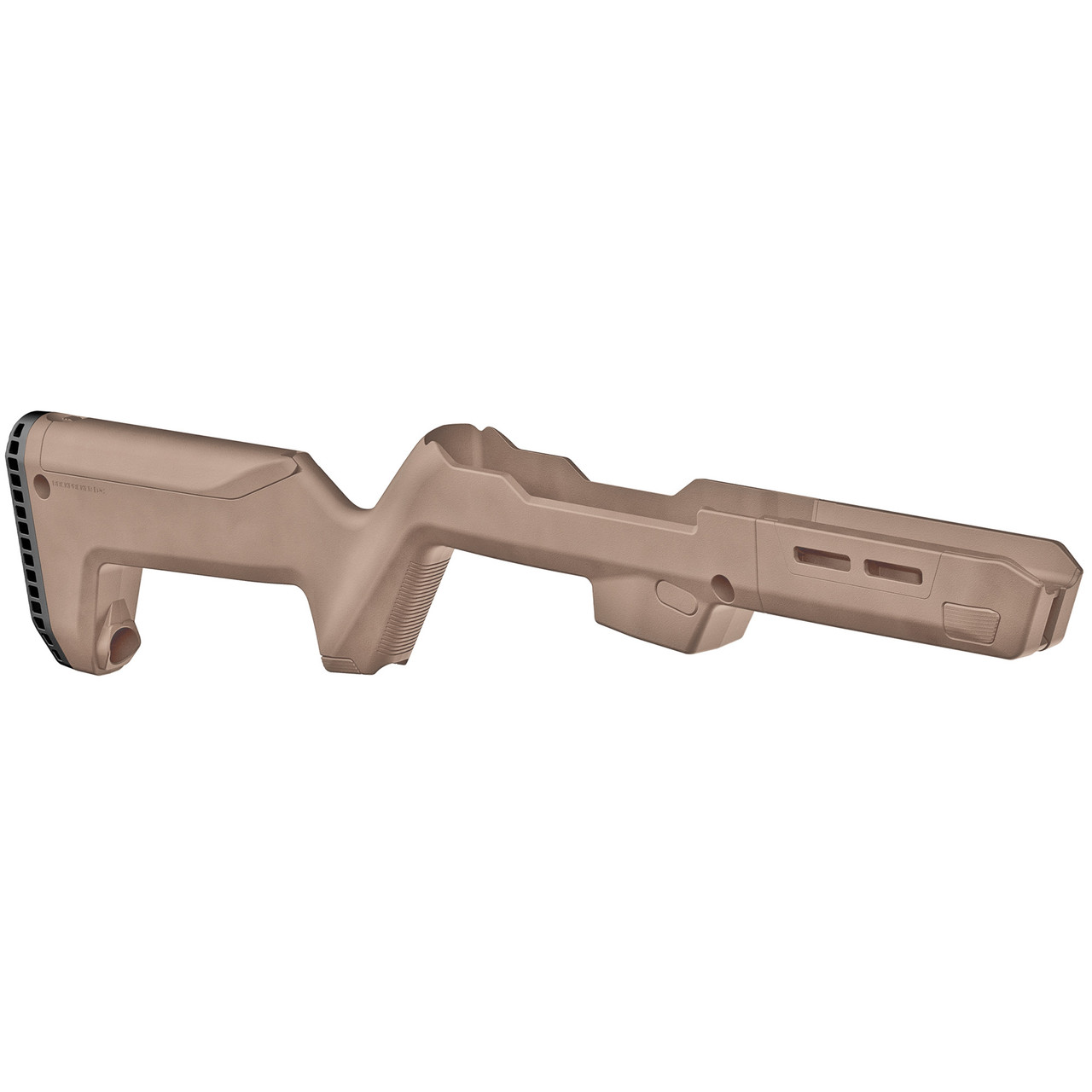 The Ruger Pistol Caliber Carbine is loved and admired by gun lovers because it is a modernized version of the pistol caliber carbine that is laced with tactical features. Shooters and hunters thoroughly enjoy using this gun as it takes many accessories that makes it even more technically advanced.
This gun is portable, it takes Glock mags and is also M-lok compatible but it's a bit on the heavier side and has mixed controls. You can easily upgrade it with backpacker stock that allows it to be even more easy to carry as it makes it ergonomic and fully portable.
Hunters or long distance shooters can very easily transport this gun with the backpacker stock with convenience and efficiency. It also has 2 storage options-one is a waterproof compartment that can be used for keeping the cleaning tools or survival kit and the other one ideal for keeping extra mags. An extended combat rail can also be added to the handguard of the PC carbine as well as bolt handles for best performance.
2. 1911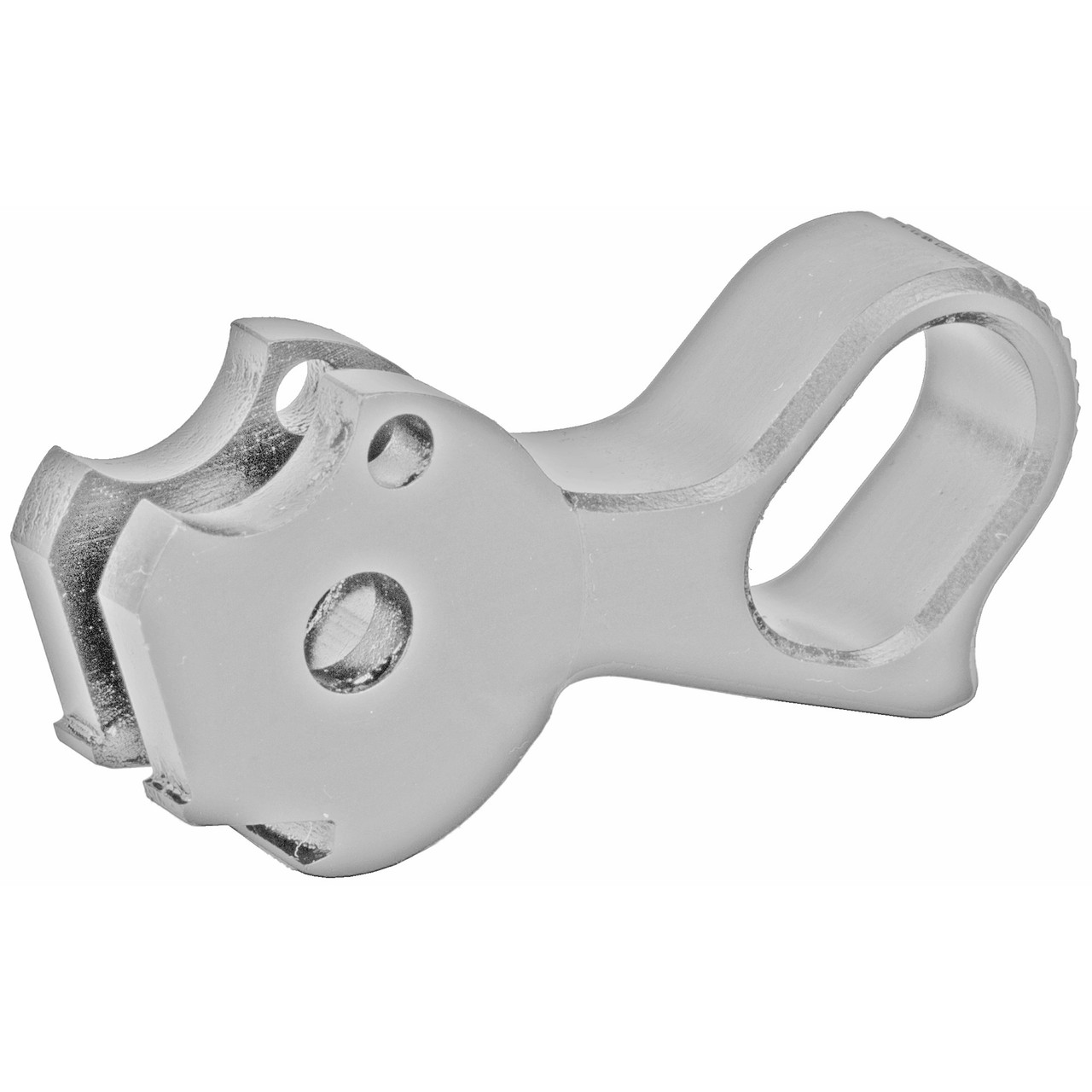 This is a pistol that has been around more than a 100 years and for all the good reasons. Although it has been improved and upgraded according to the times and needs it has stayed true to its core and that's why it is still relevant and one of the best semi-automatic, single action short recoil handguns San Diego. There are so many cool and competent accessories that you can install in your 1911 to make it extra special.
The stainless steel hammer allows you to visually and physically see whether or not the hammer is cocked or not. You can also find a rebuilding kit for the 1911 to customize it according to your preferences. The Magwell housing is another great add on that allows faster reloading by giving a smoother profile to the magazine.
The 1911 also has an option to extend the trigger giving the shooter ample space and room to properly insert their fingers and pull it with full force. Other than these few there are several more amazing add-ons to install in your 1911.
3. 10/22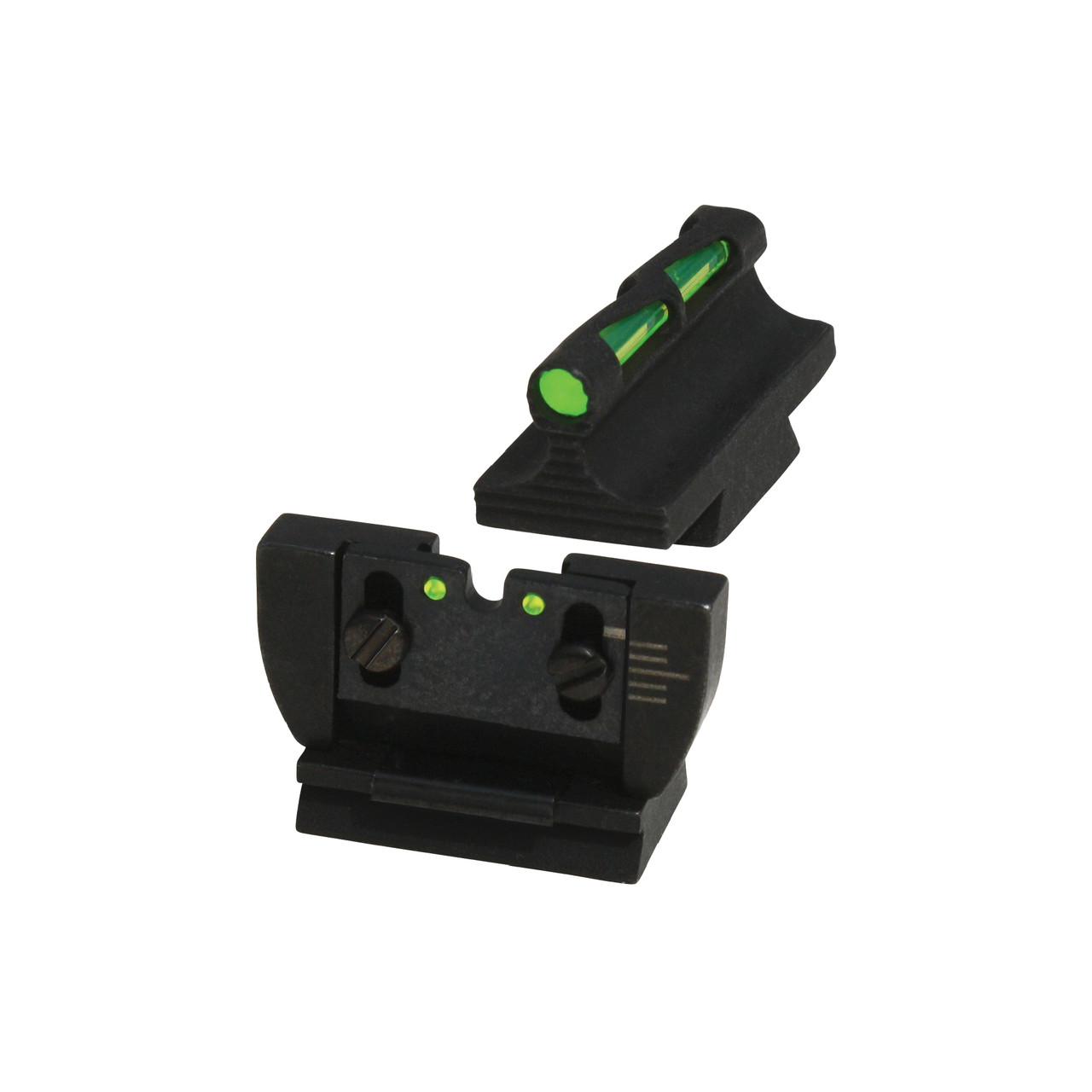 The Ruger 10/22 is a series that is well-known around the globe for its accuracy, little to no recoil and a perfect all-arounder firearm. It has been produced by top gun manufacturers like Strum, Ruger, Sig Sauer and Smith & Wesson. The best part about 10/22 rifles for sale in California is that it is suitable for any gender and shooters of all capabilities while being absolutely legal in the tough state of California.
You can find them in 10 round rotary CA legal mags that allows you to add some great accessories and parts to this rifle. The Magpul hunter X-22 stock is a prime example of the accessory you can add to your 10/22 rifle. This stock helps in giving your rifle a stylish yet practical feel and the reinforced polymer is durable yet reliable.
You can also add the CMC trigger assembly to the 10/22 rifle and enjoy the comfort with clean and crips pull. Another great option to add to this beauty is the HiViz sights that will make your life very easy and sorted.
4. AK 47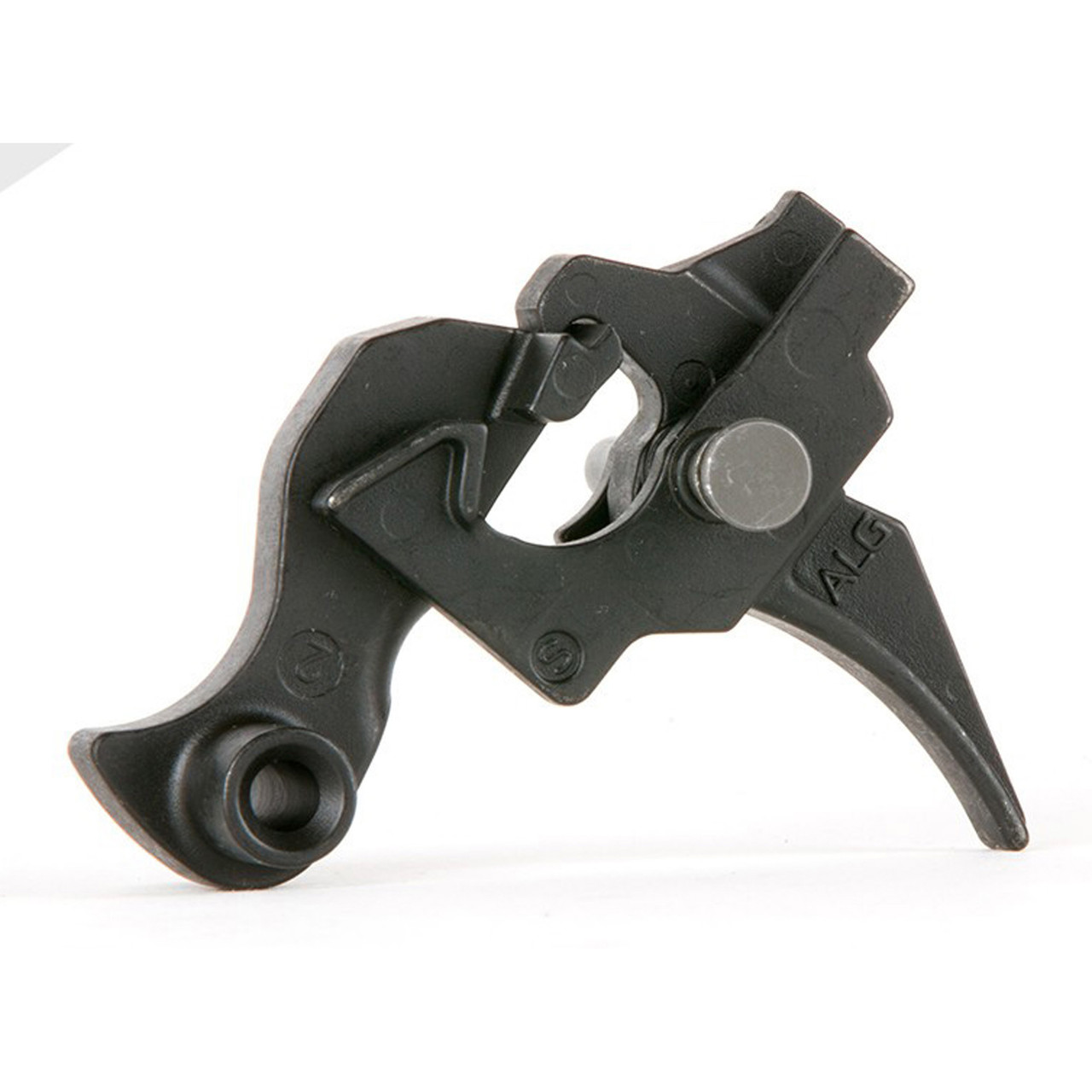 Probably the most notoriously known rifle in the world is this Soviet made AK47 rifle. This rifle has the most kill count compared to any other firearm but due to its dependability and affordable prices people love it so we have a California legal AK47 version for it.
Even though it is pretty reliable and accurate on its own you can still add some amazing parts and accessories to it to up the game level. The trigger assembly like the ALG defense Enhance or Ultimate are great add ons for your AK47 as it makes the whole shooting operation super smooth, the reset is short and clean, the trigger break is marginally improved and it will fit right into your budget.
The Hiperfire Hipercomp Gen2 compensator is also an accessory I would highly recommend adding as it controls the muzzle rise which makes the follow up shot just as good as the first ones. Furthermore you can add the muzzle brake, fixed stock, handguards and optic mount for optimal performance of the AK47.
5. Glock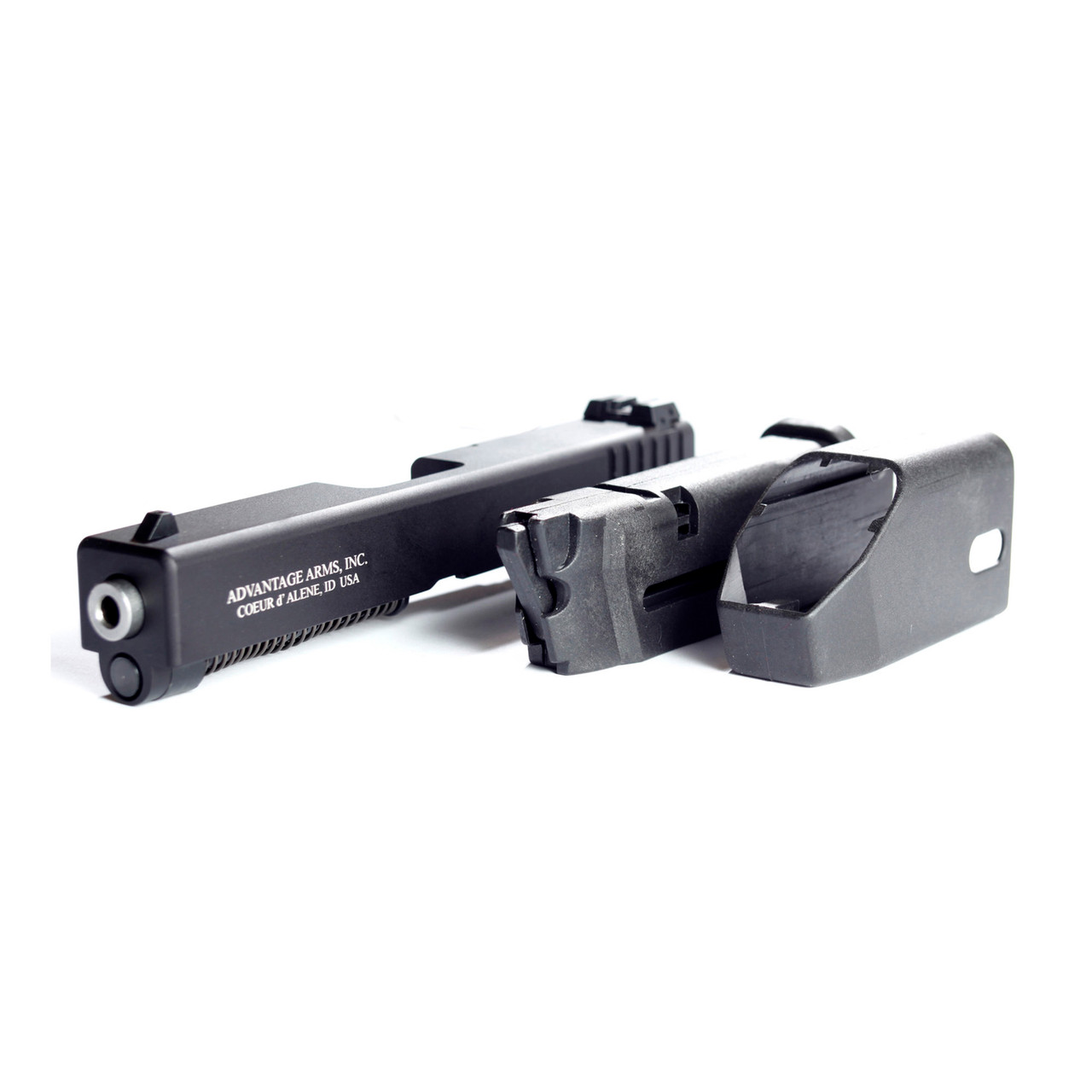 The most popular name when it comes to California legal handguns is Glock. These handguns are famous for being super durable, easy to operate and very accurate. Unlike other handguns in the market which are made with steel or aluminum, A Glock handgun is made with reinforceable polymer that protects it from dents, cracks and other variations like temperature and weather.
But when it comes to Glock handguns, you can enjoy them even more with some amazing accessories and parts that can be installed in these like the tritium sights that improve target acquisition and enhances the shooting experience. You can also add an enhancement trigger to it for a lighter pull that doesn't need much effort and gives you accuracy.
Another great accessory to add to your Glock is CA legal mags, this will ensure that if in case you ever need to defend yourself, you have ample supply of rounds while keeping in the legal boundaries set by the California state. Other than these accessories you may also add a barrel, slides and other accessories to your Glock.
6. M1A
AR10, Ar15 or AK47 are usually the names that pop up in our mind when the name Assault rifle comes up but the Springfield Armory's M1A is also a great option for semi automatic California legal rifles. A M1A is accurate, efficient, and has fast follow up shots, it is durable, reliable and takes in sights and optic accessories very easily.
This rifle is basically a reboot version of the M14 that was designed for military use but the M1A is a great weapon for shooters who want to brush up their sniper or marksman skills or want to do challenging competitive shooting or are great at long distance hunting. This rifle takes in California legal AR15 magazines which makes it California compliant.
There are some amazing add-on options in this M1A rifle like a Scope mount that will allow you to make accurate target acquisition. You can also add optics to your rifle for night vision or even thermal vision. Bipods are another great option for snipers and hunters to wait for their target.
7. Mossberg 500/590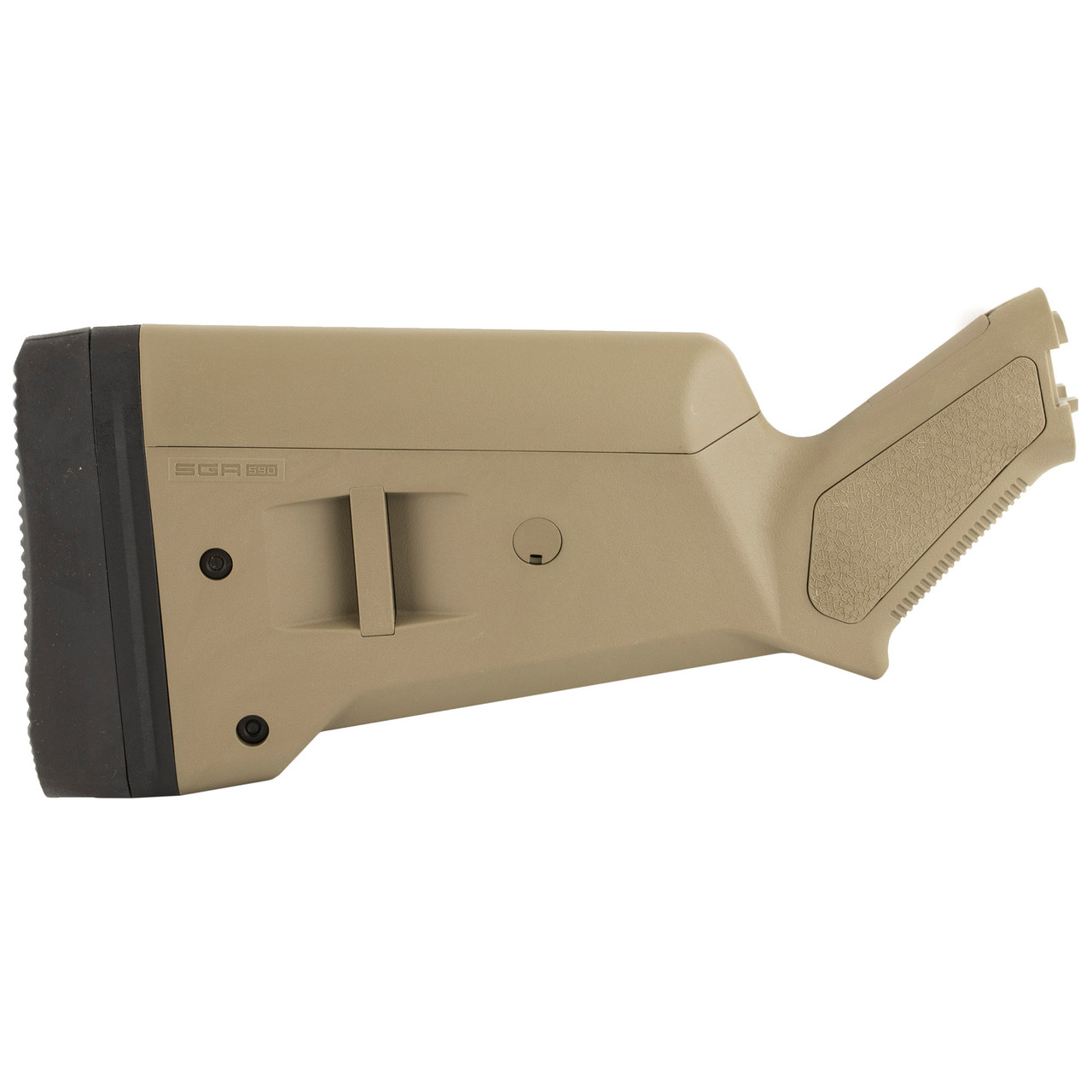 The name that tops the list of San Diego legal shotguns in terms of its seniority and relevance in today's day and age is ought to be Mossberg 500/590. The 500 series are simple, no fuss, easy to use as they don't have many moving parts or extra tools to disassemble.
The pump action of these California shotguns give it the ultimate power which can be used for a variety of purposes like hunting, home defense, property defense and other uses as well. On the other hand the Mossberg 590 is a bit on the heavier side but has the same pump action and is reliable for sure.
The main difference between these two is that the 500 is great for hunting with a longer stock and shorter magazine tube while the 590 is more of a tactical gun with a shorter stock but a longer magazine tube. There are numerous accessories to add on to these shotguns like stocks, barrels, chokes, red dot sights, forends and slings for better performance.
8. Remington 870
The Remington pump action slug shotgun is a workhorse that has a heart of steel. It will never fail you in any situation and will always perform up to the mark. This shotgun is easily the most versatile firearm ever made. You can use this shotgun for any purpose a shotgun can be used for, primarily hunting.
When it comes to hunting, be ready to shoot anything from a squirrel to a deer! You can use it for hunting pursuits in upland, small game, waterfowl and big games as well. There are many options to upgrade your Remington 870 shotgun as well with add-on options like Extension tube for increased magazine capacity, stocks for more sturdiness and recoil kit for better absorption of recoil and better follow up shots.
Furthermore you can add sights and scopes to your shotgun to hunt in the dark or you can even opt for thermal vision that will allow you to see your target with even more accuracy.
9. Remington 700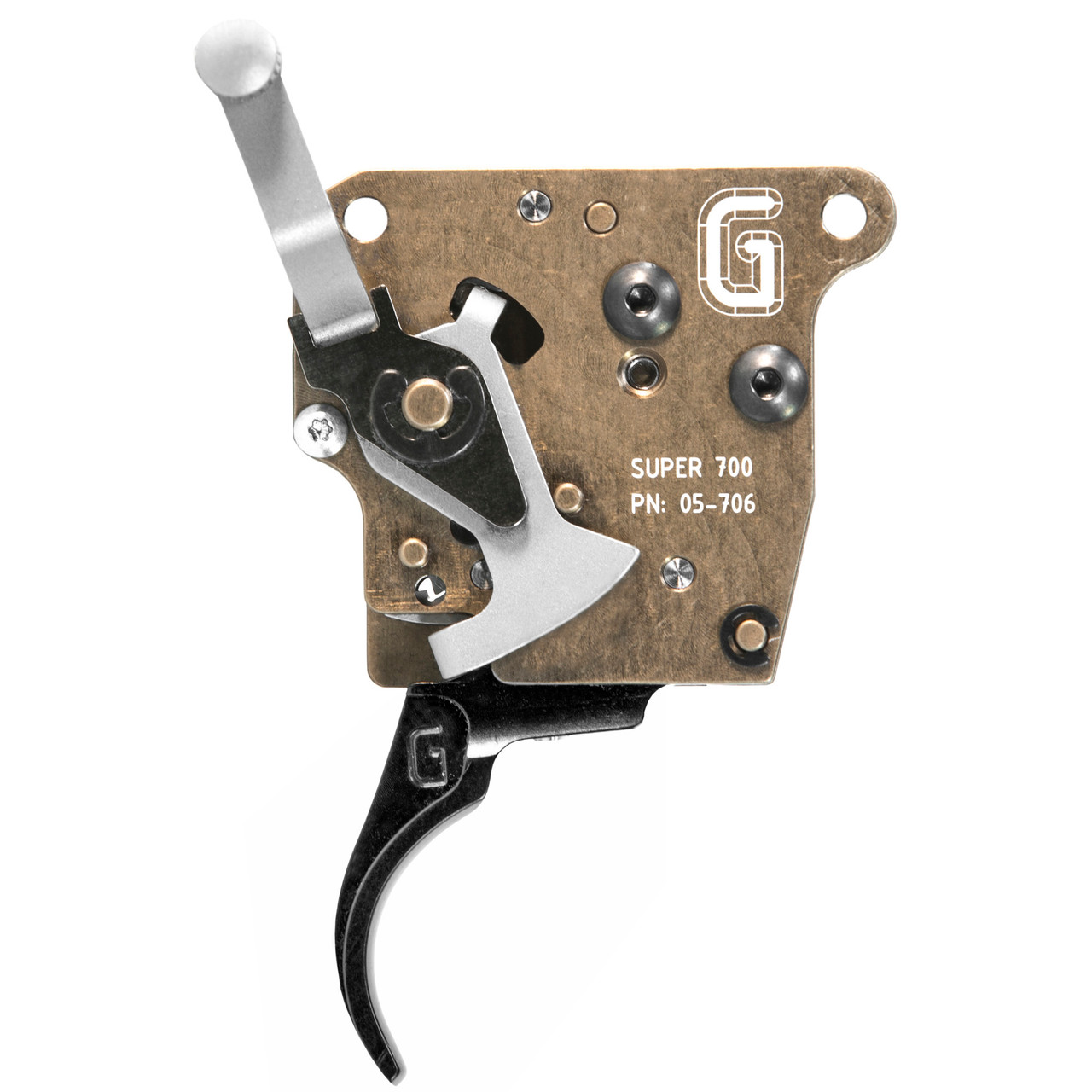 Shifting gear from the shotguns let's go back to California legal AR 15 style guns like Remington 700 hunting rifle. This AR lower California rifle has been loved and adored by the US military for sniper purposes.
Its tactical abilities are unparalleled for sure. The bolt action rifle is still going strong when it comes to the market share, many people still don't doubt one bit in its abilities to perform and it gives many newer rifles a run for their money. Due to its long legacy and huge history it has been touted as the "Greatest Rifle of all Times". In a nutshell, I would say that the Remington 700 is affordable, simple, fuss-free and it is able to hold its ground under tough situations as well.
You can upgrade your Remington 700 hunting rifle with amazing accessories like trigger assembly which gives you better reach and room to push, adding hunter's stock for comfort and stability, rails, sights, scopes, slings, bipods and magazine wells to increase capacity.
10. SCAR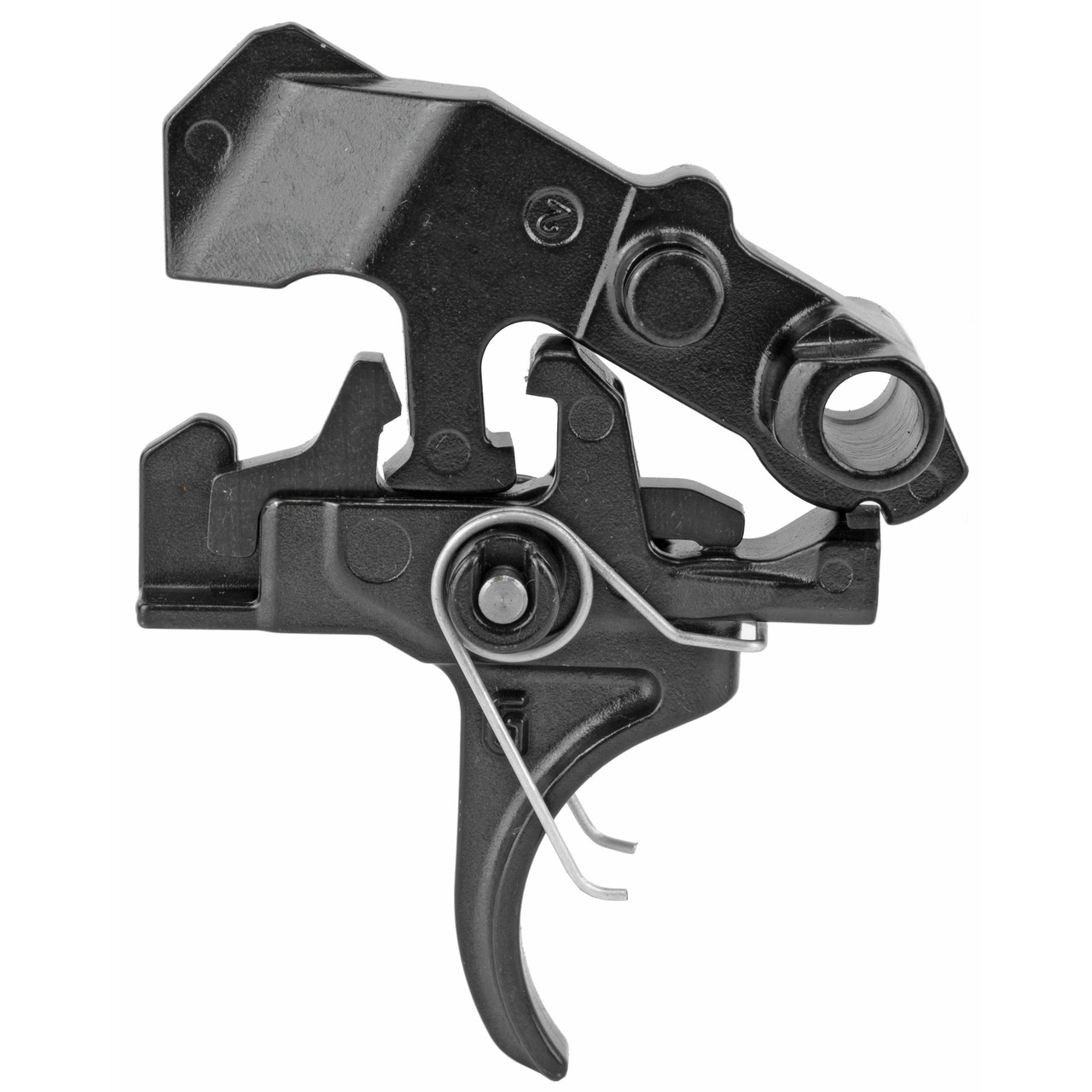 SCAR stands for Special Operations Combat Assault Rifle, which is a gas operated short stroke piston semi-automatic rifle. This rifle ticks all the boxes of a perfect tactical weapon as it is versatile and very popular among military as well as civilians, of course with changes made to be California compliant.
This rifle is great in accuracy and precision with cheap, lightweight ammo as well as heavier caliber bullets. The SCAR is much stronger and powerful than a standard AR15 with many amazing aftermarket add-ons that can further enhance the whole experience.
You can find great accuracy and target acquisition with this rifle but if you add an optic with a scope you can increase the accuracy to 400 meters which is amazing.
You can also add a trigger assembly to it which will give you a better room to push the trigger and that will help in managing the recoil and overall experience. The magazine of SCAR is fully compatible withCalifornia legal AR15 magazines which makes it easily accessible.
11. Bipods
Bipods play an important role especially in those guns that weigh on the heavier side or the ones which are used for target shooting or hunting purposes. In these scenarios, the shooter has to wait for long hours to acquire the target which can't be done in an upright position.
Bipods are most commonly used on rifles or shotguns in order to provide forward rest and minimize unwanted to undue movement. These bipods can be a game changer when shooting with long barreled weapons as this little object is designed to fully support the firearm allowing the shooter to increase stability and accuracy without fatigue or mental tiredness.
Bipods are highly recommended in situations where you know you have to wait for long hours and have to stay alert all the time. You can mount these bipods to almost all major rifle and shotguns brands and models so there is one solution to all your firearms. Bipods also are a great way to combat recoil as you are not resting it on your shoulder and chest which makes follow up shots very easy and convenient.
12. Cleaning Kits & Supplies
Cleaning and maintaining your firearm is just as important as magazines, ammo or other parts are. If you want your gun to last you a lifetime without failing you at crucial moments you need to take care of it with proper cleaning supplies.
Cleaning and maintenance of your gun should be done at least 2 times a month and a more thorough cleaning should be done every 3 months but if you use your gun quite often then it should be every month. Nowadays, cleaning your gun is very easy as online stores like WBT guns have proper cleaning kits and supplies designed for your firearms.
A very basic cleaning kit must have a cleaning rod, bore brush, cleaning swabs, cleaning chemicals and lubricants to keep your gun in a good condition all the time. A good quality cleaning rod is the one made with either aluminum, brass or steel as it will not rust and last you a long time.
So if you want your gun to perform well at all times it's imperative to keep it clean and free from all residue and other grim particles that silently plague the inside of the gun.
13. Conversion Kits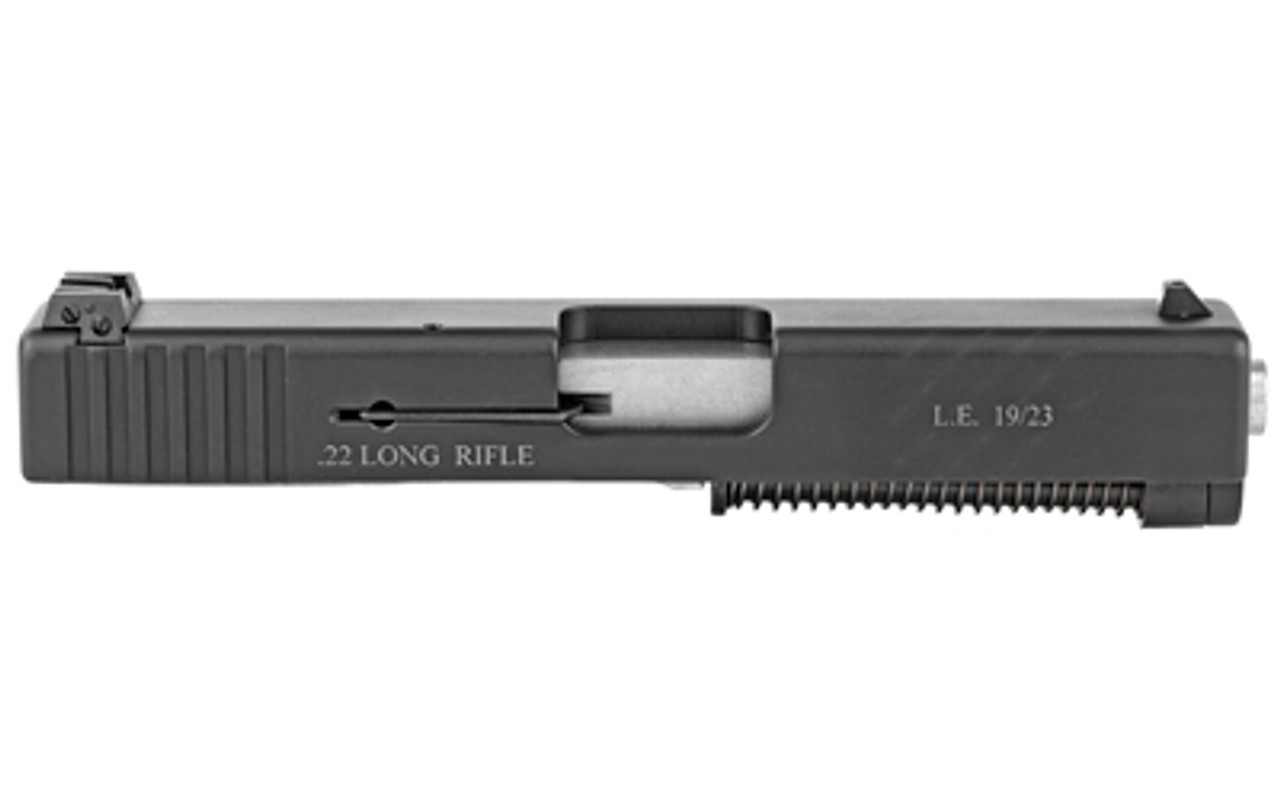 Now you don't really have to buy a new gun for every little use you may have or if you like the qualities of another gun. The best way to have your gun do all that an automatic weapon can do, you just need a good conversion kit.
Yes, a conversion kit has parts or combinations of parts that allows you to transform your firearm into an automatic weapon. You can use it to turn your Glock into an AR Lower California rifle. You can change your Glock 17, 19 and 19x into higher caliber handguns that can now be fired from the shoulders.
The conversion kits from Advantage Arms, Ruger or Tactical Arms will extend the range of the Glock, improve its accuracy and do a lot of other great things to increase performance levels. Most of the conversion kits are fuss-free, need no tools and can be assembled or disassembled in a matter of a few minutes. Furthermore you can even attach other amazing accessories to the new version to make it even better.
14. Foregrips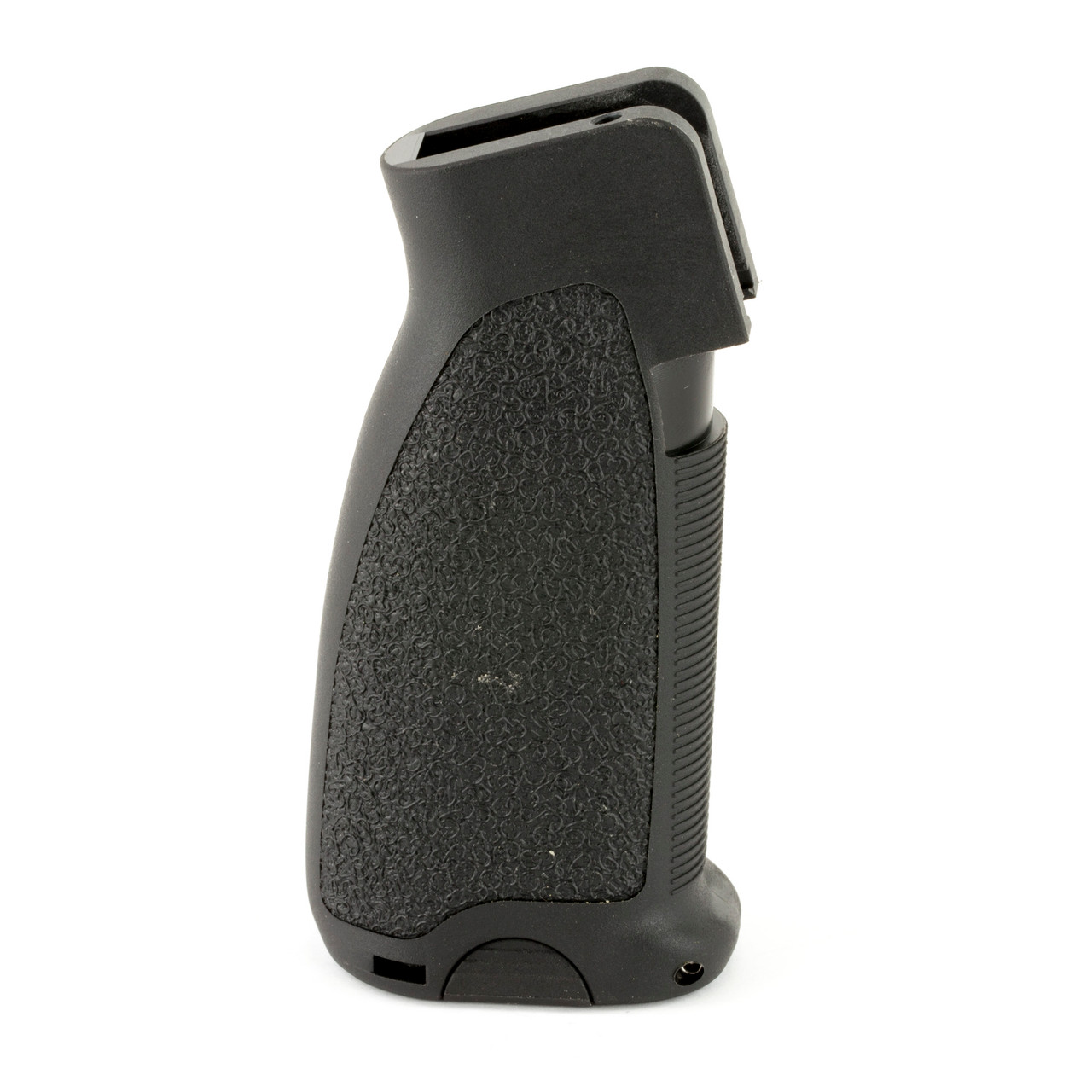 A foregrip also known as the vertical forward grip or vertical pistol grip is installed on the fore-end of any long barrel firearm like rifle or shotguns. These are basically designed to give the shooter some added support and something to hold on to.
These foregrips not only give support but also feel much smoother and cooler than your stand foregrip and it also helps in managing the recoil. With this on, you will find it very easy to rest your firearm on your shoulder and shoot from it.
You can also find foregrips in horizontal and special fashion. The horizontal ones are angled and a bit stretched out but give the same advantages as the vertical one and the special one is what its name suggests, special and hard to describe in words.
We at WBT guns offer a large variety of fore grips that will suit any firearm and give you some amazing benefits. Magpul and Bravo company have some solid options to check out from.
15. Lights and Laser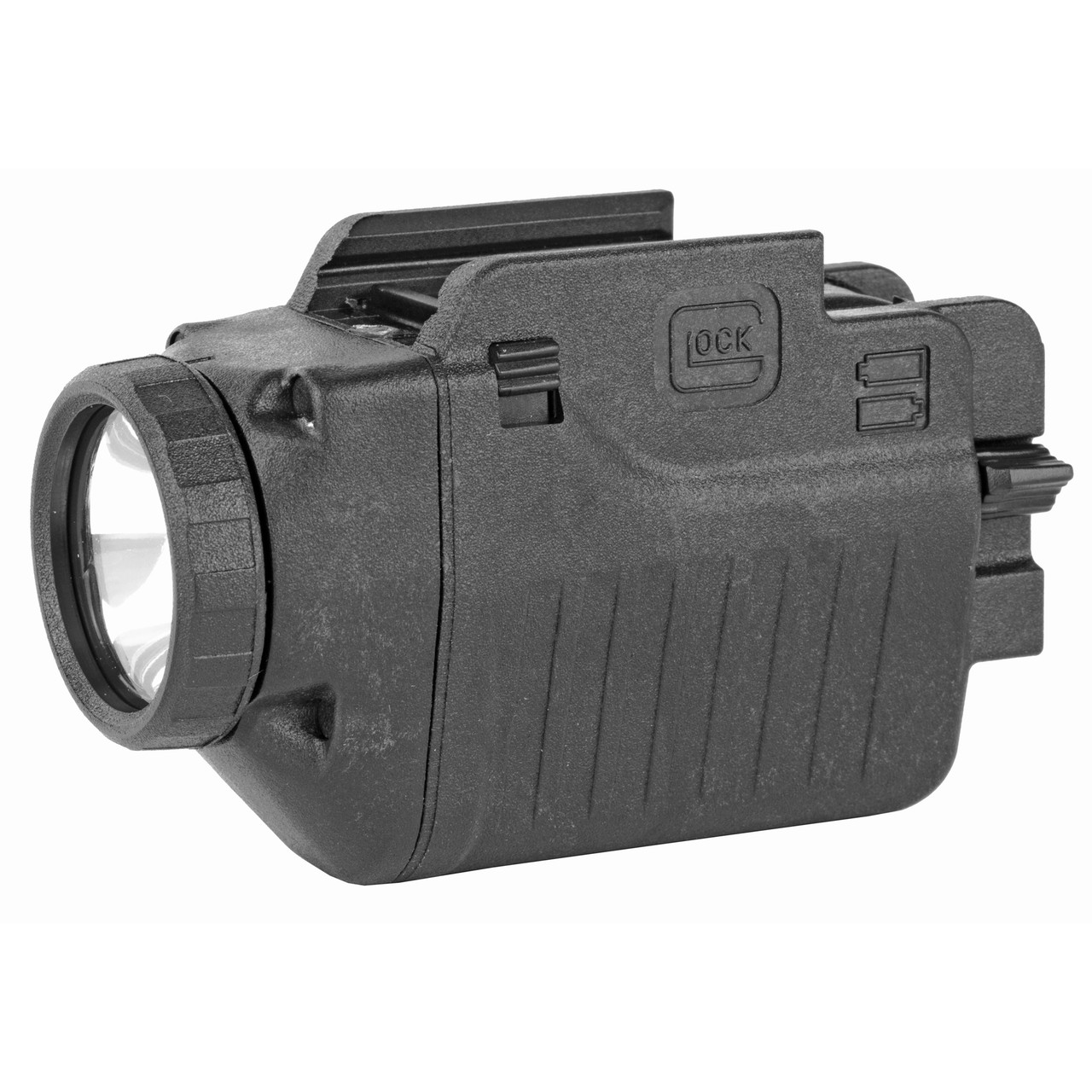 Lights and lasers are often mistaken as the sights or scopes mounted on top of the firearms. These are not like sights or scopes that makes the shooter see through them in order to acquire the target, it actually sheds a sharp beam of light on the target that makes it visible, clear and easy to acquire.
The laser light is often seen in movies giving the victim a chill down their spine as it means that the target is set and all the shooter needs to do is to pull the trigger. Also unlike the sights or scope that only work at night, lasers and lights are effective at day time as well, providing the shooter a good reference point to aim at.
If you want your gun to be menacing even before the trigger is pulled, a laser light is a must have. You can find a huge variety of these lights and lasers at WBT guns fit for all kinds of California legal handguns, California legal shotguns and California legal Rifles.
16. Slings and Holsters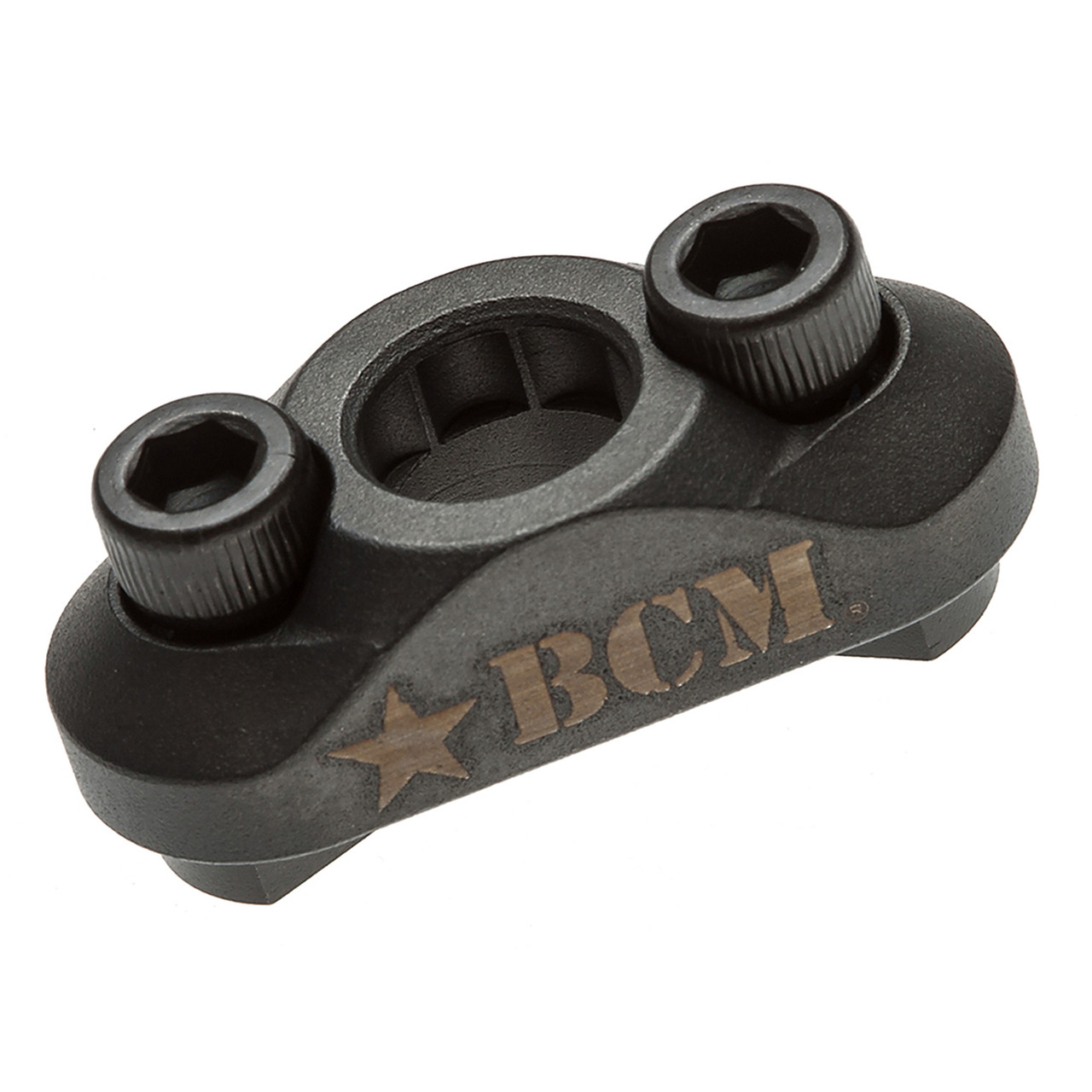 Slings and holsters are very important accessories one must invest in as it keeps your weapon close to you, in your range but doesn't necessarily have to be in your hands. It allows the shooter to carry the gun on long distances for long periods.
A sling can be worn easily across the body on the shoulders, it is ideal for long barreled weapons like rifles for sale in California or shotguns. For carrying handguns, holsters play the same role but these can be worn as a strap around the body which can be concealed easily.
I think having a sling or holster is very important for your posture and body as it allows you to divide the weight easily across the body which will keep your arms, hands and shoulders relaxed yet the firearm is very much approachable in case you need to retrieve it immediately. WBT guns have some cool options in slings and holsters can be worn around the body or around the waist as well, so do check them out.
Summary
No matter what firearm you choose, there is always room for improvement and enhancement, right. All the above mentioned accessories most certainly will add to the whole value, experience and performance of the firearm they are mounted on.
So if you want to improve your firearm and take it to the next level in every way possible check out these amazing options from WBT guns. They are affordable, versatile and of great quality, which makes them worth every penny spent.